With French Bee, fly non-stop from San Francisco to Tahiti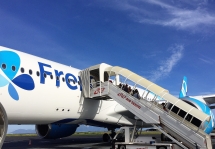 French Bee's inaugural flight from Paris to Tahiti with a stop in San Francisco took place on May 11, 2018. Sabrina, our favorite photographer and I, were fortunate enough to join the press tour organized by the company. We were off for a week in Paradise. Here is a short story of a memorable experience.
From now on, you can fly non-stop from San Francisco to Tahiti. French Bee opened a new connection between Paris and Papeete with a stop in SFO.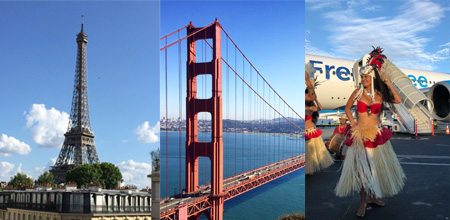 Some months ago, you could read on LostinSF the great news when we announced that the French company would operate between San Francisco and Paris and between San Francisco and Tahiti. 2 revolutions for us thanks to this low cost company, that actually prefers calling herself a smart cost company. And yes, definitely, the denomination fits way better with their offer and service.
With French Bee,
cheap tickets don't mean cheap travels.
1st revolution
Paris - San Francisco
In February, LostinSF was the first to announce that French Bee was going to join the group of companies operating between Paris and San Francisco, offering non-stop flights.
In March, we went on with the opening of the tickets sales. Fares happened to be even lower that what we could think of.
And on May 11, 2018, the brand new Airbus A350 left Paris - Orly and came to pick us up in San Francisco after a few hour flight (about 10 hours).
The revolution on the connection
Paris - San Francisco
Orly vs Roissy
Orly is a smaller airport, with a great location. It is the nearest airport to Paris. This new option, offered by French Bee (the only company operating from there for the Paris-SFO flights) will make it way easier to a lot of travelers.
Fares
One-way tickets starting at $189 for a San Francisco - Paris at the time we are writing this article. Revolutionary, isn't it?
2nd revolution
San Francisco - Tahiti (Papeete)
Living in San Francisco is expensive. We all know that.
Escaping San Francisco is also pretty expensive. That is the case for Hawaï, and it was even worse so far for Tahiti, with the extra discomfort to have to fly to Los Angeles in the first place.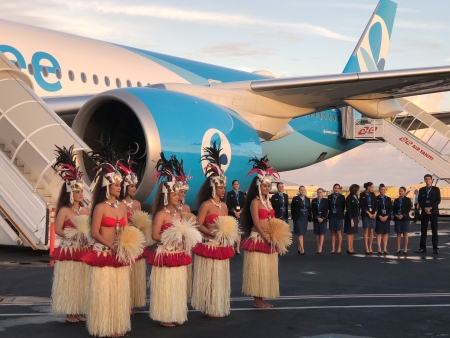 French Bee asserts itself as such a game-changer opening this new route to Tahiti. The same brand new Airbus will bring us to Papeete at so competitive tickets prices : currently, there are one-way tickets from SFO to Papeete at $330. 8 hours later with a 3-hour time difference... there you are in French Polynesia.
Tahiti can now become a family destination, and not only a luxury one that requires to be planned and anticipated a long time in advance.
We were on board for the inaugural flight
Here is our story
Long story short...
- With French Bee, you can choose among so amny options for your ticket. Basic - Smart - Premiumand then different ones for the luggage, the seats, the view...The Smart option does actually credit to its name. And the Premium is so ''not low cost'' with a comfort and a service that are definitely competing in the same league as regular companies.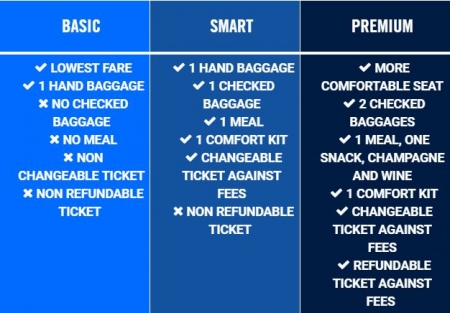 - The Airbus A350 is brand new with all most recent technologies and specificities.
- And the great thing that makes the whole diffrence is the space and the back rests inclination. Having good conditons to sleep on a night flight is so important.
- And the TV screens... they happen to be the largest ones on the market and the movies and programs selection is really cool. Just take a look there > Entertainment on board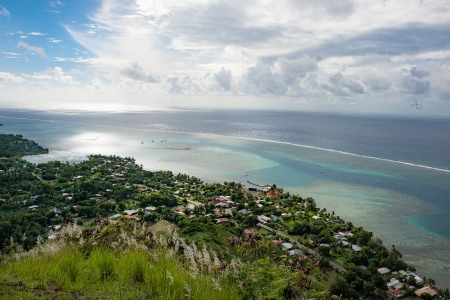 Sabrina and I, we wished to express our gratitude.
Thank you so much to French Bee...
... to the whole team. It has been a great pleasure to meet you all and be part of this amazing trip.
Jean-Paul Dubreuil and Marc Rochet inspired us with their energy and their obvious and strong desire to innovate over and over again. Their professionalism and expertise even amplify the enthusiasm triggered by the project.
Sophie, Marine, Lucas, Pablo, Soumaya, Mathilde, Sophie... you are a great part of an ambitious mission. We wish you the best possible success.
Pilots, cabin crews, stewards... thank you so much for your smiles and attentions. Our 2 flights have been more than perfect.
Thank you to
all the Tahitians we met
Stéphanie, our guide in Moorea, Françoise her business partner, Elvis at the market in Papeete, Elvis with his ukulele, Céline and Laurent at the family pension, Juliette and her garden of Eden... your smiles, stories, dreams inspired us to come back again and again.
Thank you to all our co-travelers!
Influencers, photographers, journalists, tour operators from here and there, in France and beyond, our week in Tahiti has been memorable. See you in SF, Paris, Tahiti or somewhere else and in the meantime, take care of yourselves!
By the way... we wanted to recommend to our readers a few Instagram accounts that are so worth a look... We loved their talent and their sense of humor.
By our favorite filmmakers trio, Thibaut, Maxime and Boris, on the ground, in the water or in the air! > bagusproductions
By our dear Marie from Bordeaux. > astridjamois
By Carole, la petite créole, always smiling, always working. > La petite créole de la Réunion
By Charles and Charles...
> Charles Lopez de vagabondiary
By Carl from Toronto > motudotca
And of course, follow the mimi's, > capucinee, and > mymycotton
Merci French Bee !
French Bee
Paris - San Francisco - Papeete
Pour prendre vos billets > www.frenchbee.com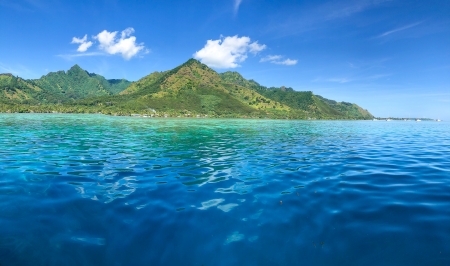 Nathalie Gobbi pour LostinSF