The Standing March présentée au City Hall de San Francisco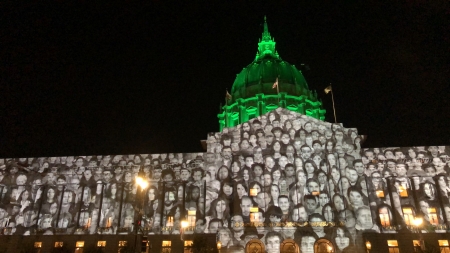 Le GCAS2018 (Global Climate Action Summit) a lieu à San Francisco les 12, 13 et 14 septembre 2018.
Organisé par le Gouverneur de Californie, Jerry Brown, le sommet réunit des maires, des entreprises, des investisseurs, pour mettre en lumière les actions déjà mises en place, et les intiatives à venir pour atteindre le ''net zero emissions'' d'ci 2015.
Pour en savoir plus > www.globalclimateactionsummit.org
À l'occasion de cet événement, la video réalisée par JR et Darren Aronofsky, The Standing March a été symboliquement projeté sur le City Hall.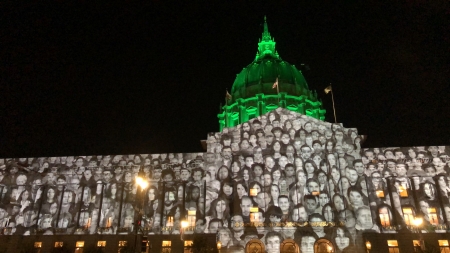 Photo credit @SabrinaBotPhoto