Official Grand Opening of the Salesforce Tower in San Francisco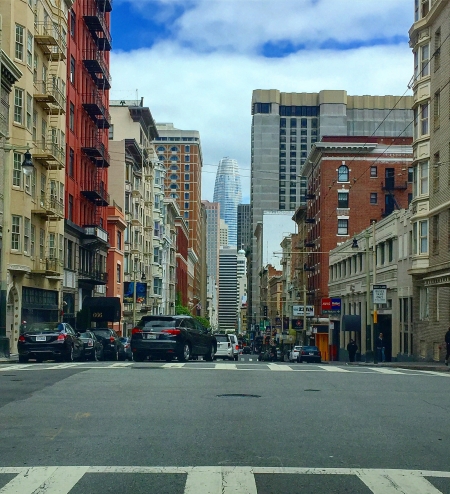 The Salesforce, despite already open since January, will officially celebrate its Grand Opening with fireworks and light display on May 22, 2018.
The Light Display, for which we have seen some reheasals in the last few weeks, will start May 22 at 9pm and will then be part of San Francisco landscape each and every upcoming evenings and nights.
Jim Campbell was asked to conceive this project. His Exploded Views were installed in the main entrance at the SFMOMA before its great remodeling. At that time already, his moving images enchanted all the visitors.
And his collaboration with Alonzo King was such a brilliant one that we still remember and let us in awe. By the way... take a closer look at the dancers at the inauguration's display...
The local artist has been in charge to conceive this outstanding coronation to celebrate the tallest building in the city of San Francisco. The six top floors will from now on shine and sparkle with 11,000 ledlights displaying moving images.
And they will be all about... San Francisco, of course! Jim Campbell dispatched cameras here and there in the city that will capture images daily, images that will be selected and displayed at the top of the great tower.
''Day for Night'' is going to be beautiful. And never mind if Karl the Fog is trying to spoil the event on May 22. The installation becomes permanent. Karl will be defeated and Instagram invaded with stunning pictures!
And if you want to take a closer look at Jim Campbell's art and work, head to Floor 7 at the SFMOMA until September 2018.
> Tilted Plane - Jim Campbell at the SFMOMA