VERLOCAL CONNECTS PEOPLE WITH LOCAL TALENT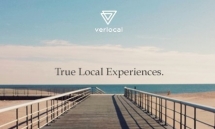 VERLOCAL, where people with talent meet people with curiosity!
We met Pauline, who is part of Verlocal's team. She told about the origin of the project, its spirit and purpose, its ambitions and form now on, its realization, its achievement and its future.
It is based on such a simple and bright idea... and it is so LostinSF!
This new platform simply connects people interested in new experiences in San Francisco with local experts. These experts are passionate and enthusiastic about their talent and knowledge, so they are eager to share their craft with others. Most of their experiences are in San Francisco or around the Bay Area. (and, by the way, Verlocal also offers its services in Los Angeles).

How does it work?
Verlocal provides dozens of classes, lessons, workshops, listings offered by local people (the hosts). Of course, the Verlocal team checks and vets each listing to eventually advise the hosts, making sure it meets the most common and popular expectations.
You (the guest) have an array of choices. From a guided tour in The City to a traditional Thai cooking class with a native from Thailand, Verlocal has plenty to offer.
Hosts and Guests can register on Verlocal with ease. They take care of all the organization and the logistics (i.e. calendar, payment service, reviews...) for you, so you can simply focus on the experience itself.
In the vast and dynamic ''sharing economy'' environment, Verlocal offers a new opportunity for locals and tourists to find true local experiences in the city.
We took a closer look at the different listings. We are definitely tempted by the Emperor Norton's visits, the sushis classes, Thaï kitchen too, the gourmet classes offered by Jean Yves Duperret (macarons, chocolate cakes, bakeries), the Graffiti workshop sounds like great or also the leather working lessons.
For yourself, for gifts, to share with friends, we bet you'll love Verlocal!
Get 30% off
your first experience!
Sign up with Verlocal, choose the activity that you really would like to try, select the most convenient date and then use the promo code LOSTINSF!
Live a true local experience with Verlocal and LostinSF!
To sign up and check the different possible experiences, visit Verlocal's website.