So many reasons to choose the LFSF bilingual French Summer Camps for your children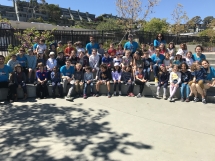 [Partner Article] Summer is not that far away and it's already the time of the year to organize your children's vacation schedule! True to its reputation and strength of its past summer camp successes, the Lycee Français of San Francisco (LFSF) summer camp team has prepared a great program for summer 2019 for your child.
The Summer Camp Team is offering a varied bilingual program that is adapted to different age groups along with an ultra-practical calendar of fun! As usual, there will be a shuttle offering between San Francisco and Sausalito for the majority of camps.
The whole team is extremely happy with this summers camp themes, a festive and cultural blend combined with a sporty summer on the court, or in the water between Brittany and the Côte d'Azur and prides itself on organizing and conducting high-quality camps in a safe bilingual environment.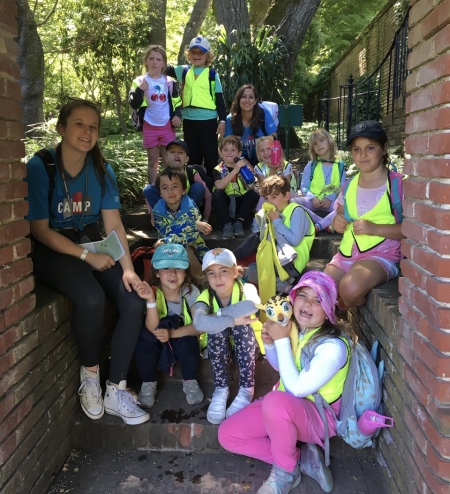 Planning Holiday camps are often a real organizational jigsaw for parents.
Kids age
Naturally, we do not have the same expectations for our toddlers compared with our pre-teens.
The headache with dates!
Schools in the Bay Area have very different calendars, some of them start as early as beginning of August, while others do only early September.
The financial puzzle
Summer camps can be so expensive that price is part of the choice process.
The puzzle of language
If your child is French or Francophone and is educated all year in the American system, It may be a good idea for them to join our camp so as to not lose their French during the summer. If your child is enrolled in a bilingual school, but French is not their first language, nothing like a little summer talk. At LFSF summer camps, French is no longer the language of school and work, but that of holidays, play and fun!
Where is the sun? That's what we are all looking for. We are all aware what Summer in SF can mean, aren't we?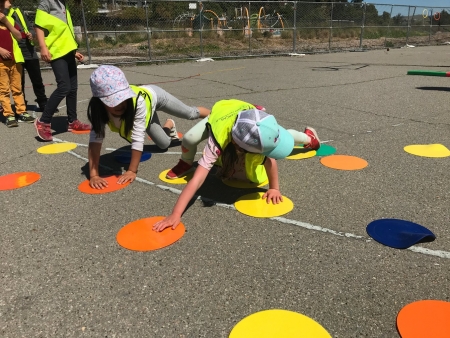 The LFSF Summer Camp team
is here to help!
The LFSF Summer Camps offers a diverse program that offers concrete practical solutions to make life easier for parents.

Camps will be held across our two locations, Ashbury campus in San Francisco and Sausalito campus. Please refer to the brochure to see the camp location of your choice.

This Summer, several themes for these camps to explore and discover: Brittany and the Côte d'Azur (France), Football/Soccer for the entire summer and Game On Sports camp, outdoor activities such as horse riding, walking, surfing ... Pure Californian style!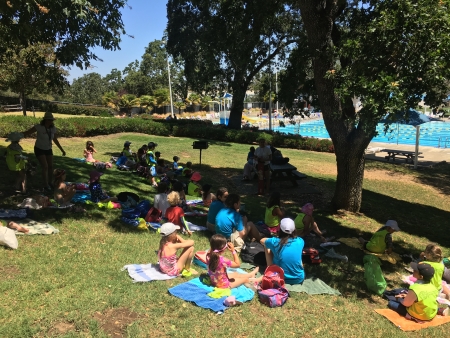 Camps have been designed in weekly blocks. Each week is different so there will be no repetition.

LFSF summer camps are designed with well-defined age niches to optimize activities and make them attractive for everyone: 3/4 years (Only available for current LFSF families) - 5/7 years - 8/11 years - and even 8/12 years for football and the multi-sport camp weeks.

Very competitive weekly rates with flexible schedules. Depending on the period, prices range from $ 380 to $ 420 a week.
Camps are priced weekly and are well within the median range of Bay Area Summer Camp pricing.
When registering for ONE week, the cost of a day at camp is less than $100 from 9am-4pm. LFSF camp also offers additional daycare services from 8am-5:30 pm, one of the few camps in the Bay Area that offer such a service. For further pricing, please refer to the brochure.

Solutions to make your life easier, with extended daycare hours in the morning and evening (8am-5:30pm). There is also a shuttle service that includes complimentary daycare between San Francisco and Sausalito at an additional cost.

A specific schedule that offers camps in late June and especially during the month of August when most local American camps have closed.

A professional summer camp pedagogical team with multiple years of conducting our bilingual camps structured in French and English, in a naturally bilingual setting.
LFSF summer camp staff is a blend of lead teachers (who speak French and English) along with assistants (who are also bilingual). All activities are conducted in French with English staff on hand to assist any of the young campers with language needs. The LFSF camp has a staff ratio of 2:10.
LYCEE FRANCAIS DE SAN FRANCISCO
SUMMER CAMPS 2019
June 24 - August 23, 2019
To browse through all the programs and book camps
>> click here.