Next stop: Montparnasse Bienvenüe in San Francisco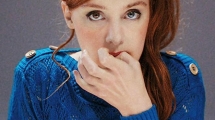 Paula is so funny, so moving, kind of weird sometimes, and yet so serious and so determined to move forward. Paula is the main character of the French film Montparnasse Bienvenüe. We watched it, we loved it. Let's share our thoughts and feelings...
Montparnasse Bienvenüe (Jeune Femme in France) is the latest (and also the first) feature film by French director, Léonor Séraille with Laetitia Dosch playing the main part.
Presented at the Cannes Festival in 2017 as part of the official selection Un Certain Regard, Montparnasse Bienvenüe received la Caméra d'Or, the Best first film award.
The story briefly...
Broke, with nothing but her cat and doors closing in her face, Paula is back in Paris after a long absence. As she meets different people along the way, there is one thing she knows for sure: she's determined to make a new start and she'll do it with style and panache.
The trailer...
WE LOVED THE MOVIE !
The truth is... there is no way not to love it. The actress, Laetitia Dosch, is absolutely amazing: beautiful, funny, crazy, reasonably weird, moving, determined, kind of lost sometimes but she gets back on her feet pretty fast, naive and candid in a positive sense.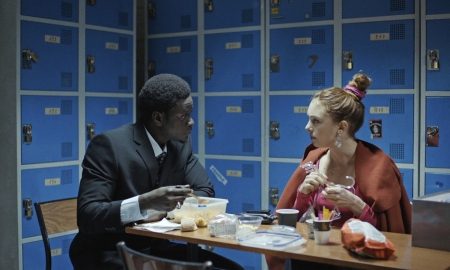 Pour prendre vos places, cliquez ici.
The film itself is also beautiful. Thanks to the other characters in the first place, and their acting. Thanks to the photography too: colorful and graphic, sophisticated but not in an affected way, precious and modern - no detail is neglected.
And there is nothing better than a woman with a real sense of humor... so 2 women! Because for Léonor Seraille and Laetitia Dosch, it required a lot fo humor and derision to make and play that movie, which allows this great mix of comedy and melancholy, reality and fantasy, fragility and resilience.
You will have a chance - unique so far - to watch it before the New York public. Montparnasse Bienvenüe is part of the selection of the great Festival Rendez-vous with French Cinema, whose only imperfection is to take place in New York only:((
Thanks a lot to Novel Ciné, for bringing this gem to San Francisco.
Montparnasse Bienvenüe
@ the Clay Theater
March 7, 2018
To buy your tickets, click here.