MURRAY CIRCLE RESTAURANT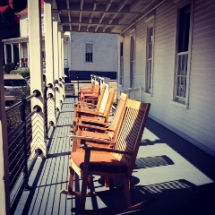 Breakfast, brunch, lunch or even dinner on the other side of the bridge... still with San Francisco in sight!
At Cavallo Point, we predict a lunch under the sun…or more if you wish. Simply leave the city, cross he bridge with the fog or the fresh air behind you and enjoy your lunchtime in a quiet space… keeping one eye on the city. A quick escape then, alone or with your friends that we tested and definitely wanted to share with you.
Cavallo point is a beautiful Inn complex with a great restaurant, hosted in an old national army building. The restaurant is open for lunch (but not only) and you will be able to seat outside facing the bay, on a long bench.
You will have a choice of sandwiches and salads, very fresh and well served … and you might share (or not... ) a delicious plate of French fries with a touch of truffle's oil. A delicious glass of wine … and the feeling of being far away will complete the overall serenity of the moment.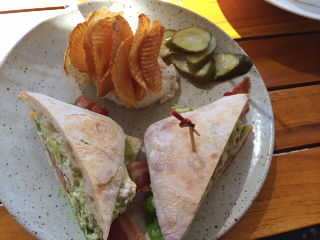 If you want… and if you could, you might spend a little bit more hours and enjoy the Spa. The Inn also offers very nice and luxurious rooms where it will be an amazing experience to wake up, in those beautiful old buildings, with a stunning view. If you are a San Franciscan resident, The Inn has special offers on Monday s night. Think about it!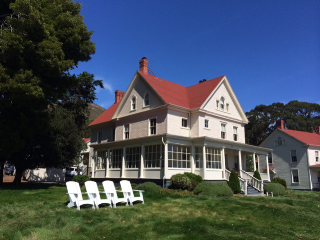 Murray Circle Restaurant
Cavallo Point
The Lodge at the Golden Gate
601 Murray Circle | Fort Baker | Sausalito
Contribution: Emmanuelle Serroy-Leaf