MILLIONS OF LADYBUGS LANDED IN OAKLAND!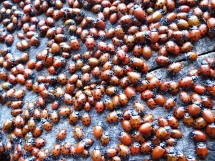 Amazing temporary ladybugs show in Oakland until February! Kids are gonna love it and you will too!
Amazing as in magic, overwhelming, red, peaceful, creative!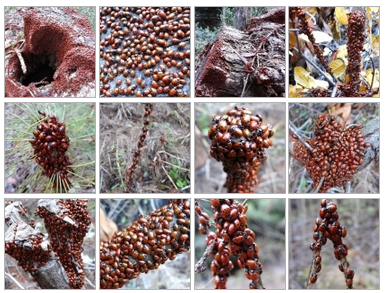 Click the inage to see all the pictures.
> Where is it?
At the Redwood Regional Park in Oakland.
> When is that?
Between November and February.
> Where exactly?
At the Stream Trail et Prince Trail junction..
> How long does it take?
About 45mns drive from SF. Here is the map.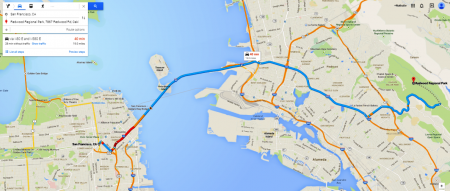 Then park at the Skyline Gate (check the map below. Click on it to enlarge it. The gate is on the left.)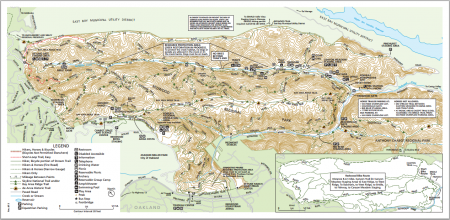 And then, you will walk about 3 miles back and forth. Not too bad.
And everything you should know about these nice visitors is explained in the short video shared by KQED!
> ww2.kqed.org/quest/2007/02/27/ladybug-pajama-party/
Fascinating! You should love this natural show. Bring your cameras, take as many pictures as you can, and leave the little bugs over there.
MILLIONS OF LADYBUGS
OAKLAND`
REDWOOD REGIONAL PARK
November through February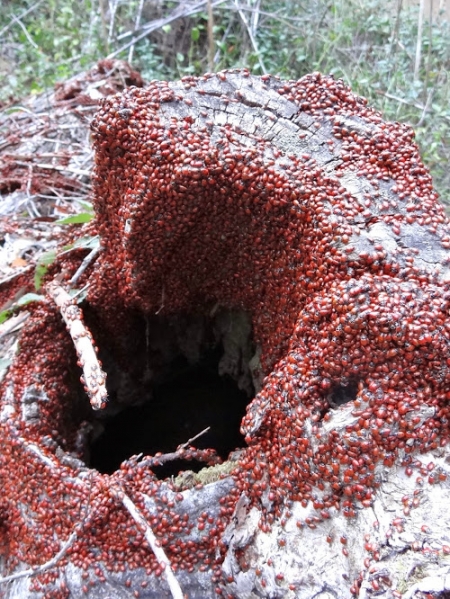 Photo credit: Laurence Delahaye