French Fashion brands in SF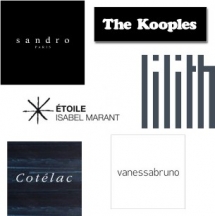 After successfully opening stores on the East coast, it seems that more and more casual chic ready-to-wear affordable French fashion labels are considering opening stores in San Francisco. Actually some of them are already here.

We can hear your question ... So where can we find these 12 and more labels that will make us look like Parisian fashionistas in SF? Follow the guide!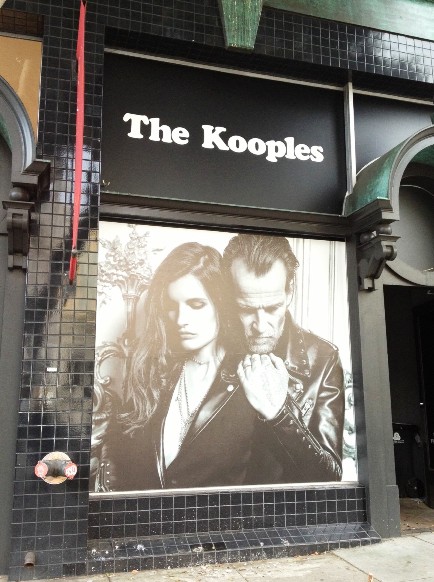 The Kooples... On the go!
The brand so very French, even so very Parisian, opened its first US store in Los Angeles in August 2013 (until then it was sold via Bloomingdale's in New York). For the SF Store, it's a question of weeks or days. And guess which neighborhood was chosen? Fillmore of course! The concept : clothes for both men and women, hence the couples in love used in the brand's communication.
What about Michelle and Barack as the next koople?
If you can't wait, go to Nordstrom.
Opening scheduled for Spring 2014
2241 Fillmore Street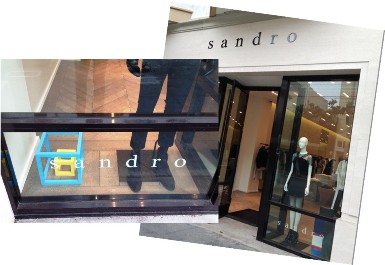 Sandro
Just opened a very pretty boutique on... Fillmore street! We have heard that Maje and Claudie Pierlot were the next ones on the list. As you might know, the private equity firm Kohlberg Kravis Roberts & Co recently acquired a majority stake in the French retailer owner of Sandro, Maje and Claudie Pierlot. International expansion is on their agenda. That's good news for us :)
For the moment Maje's collection can be found at Bloomingdale's on Market street.
Sandro
2033 Fillmore Street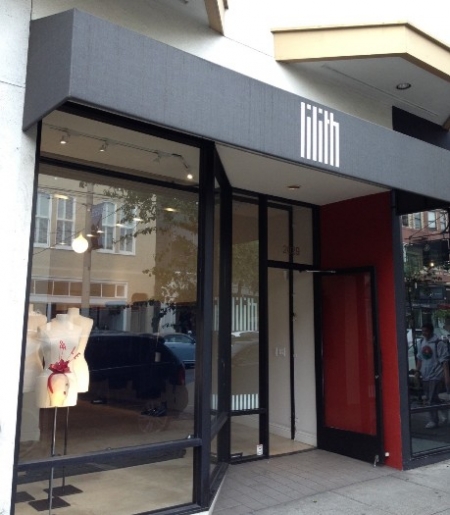 Lilith
Probably the oldest on ... Fillmore (definitely the place to shop). It's been 20 years now. The brand is timeless and mixes sophistication and poetry so nicely.
Lilith
2029 Fillmore Street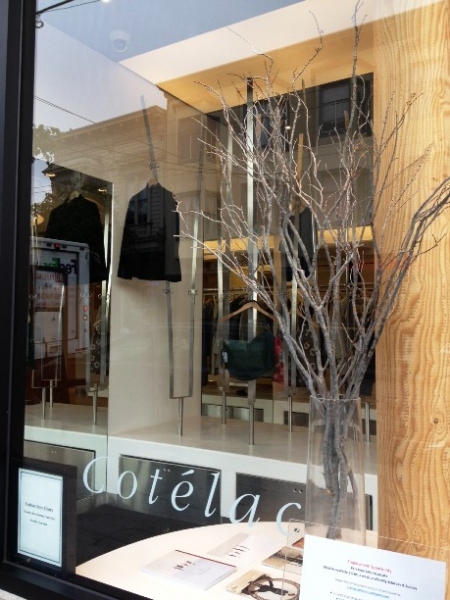 Cotélac
We followed their opening two or three years ago on Fillmore. We love the brand, we love the store!
Cotelac
1930 Fillmore Street
Gérard Darel
... and its popular and timeless handbag, its ad campaigns with Charlotte Gainsbourg and Robin Wright. We have seen it at Bloomingdale's on Market.
American Vintage
We love their T-Shirts! Don't be mislead by the brand's name. No it's not American, no it has nothing to do with vintage stuff you can find in a thriftshop on Haight street. Instead go to Revolver on Fillmore or Voyager by Revolver on Valencia.
No Comptoir des Cotonniers in San Francisco, but stay optimistic. The brand is in New York. This is a first step. We are confident it will travel to SF one day (please...)
Vanessa Bruno does not have a store but can be found at different locations in SF : Nida (on Hayes), Carrots (Montgomery Street), Metier (Sutter Street), la Boutique, l'Art et la Mode and Elizabeth Charles (Fillmore Street).
Zadig & Voltaire does not have a store (yet ?) in San Francisco but you can find the famous rock'n'roll chic French label at Bloomingdale's on Market street.
Charming Sessun makes apparitions at Madewell or Steven Alan.
Agnès B. closed its doors a few years ago.
Eleven Paris ... we haven't heard anything yet!
Ba&sh is making a shy appearance at Nida.
Cop Copines which spread in Paris in the 90's opened a store right in Union Square in 2009.
Barbara Bui is at Blu and Cielo on... Fillmore.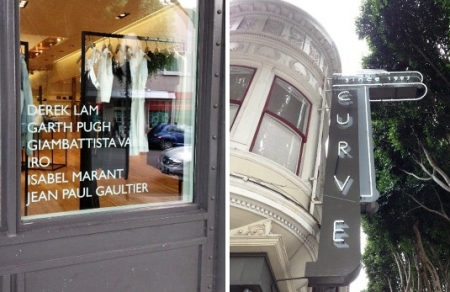 Isabel Marant who launched a more than affordable collection for H&M in 2013, can be found at Nida, Metier, Curve, Stevan Alan or Elizabeth Charles.
That's all we have in store for now. We will keep you posted of course. Shopping is getting really exciting!
All these addresses and many more in LostinSF notebook Fashion in SF.