Free days at the Exploratorium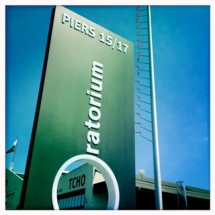 Five times a year, on special occasions, San Francisco's Exploratorium opens its doors to the public for free.
Free admission days at the exploratorium for 2018...
Groundhog Day - February 2
March 14 Pi Day
The day of scientific number 3.14159… very useful for 5th graders.
May 12 Mother's Day
This one, every one knows about it since his/her first Happy Mother's Day gift and card brought back from school. Foreigners might be confused because it could be earlier or later in their home country. Make sure you have it right this year!
Usual Engineering Day in September (the 21st) is actually Free International Peace Day
2 good reasons to make it free day.
Free Community Day on October 20.
Which is the traditional Founder's Day.
Let's call them Free Exploration Days. Have fun!
For more information about Exploratorium at Pier 15, San Francisco.