Filoli : a unique countryside escapade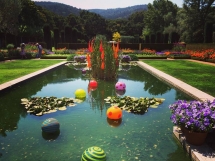 Filoli is a magnificent country estate built in the early 20th century by a rich California family, the Bourns, and designed by the architect Willis Polk. It is named after Mr. Bourn's credo: "Fight for a just cause; Love your fellow man; Live a good life."
After the death of Mr and Mrs Bourn in 1936, the house was redeemed by Mr. and Mrs. Roth. Under their supervision the property was maintained and the formal garden gained worldwide recognition. Mrs. Roth made Filoli her home until 1975 when she donated 125 acres, which included the House and formal garden, to the National Trust for Historic Preservation.
The property is open to the public from mid-February to late October. You can visit the estate by yourself or follow one of the guided tours to learn more about the history of the house and discover the life of both families. The house is interesting and beautifully decorated, but the main attraction remains the Italian Renaissance inspired garden. Choose your dates carefully if you want to see some particular flowers blooming (click here to check the online blooming calendar).
Whether you love plants and flowers or just enjoy visiting beautiful houses from the past, a day at Filoli is a lovely countryside escapade. Children are welcome; they can visit the house at their own pace and run in the garden (don't miss the ancient tennis courts just above the pool).
Filoli
86 Cañada Road, Woodside, California 94062
30 minutes south of San Francisco on Highway 280.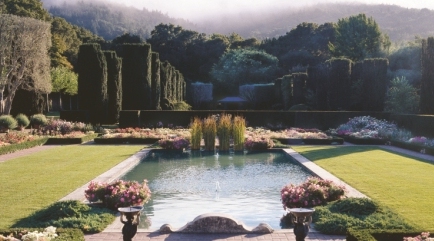 Filoli

Credit photos : Saxon Holt