CELEBRATE HALLOWEEN IN SAN FRANCISCO WITH YOUR KIDS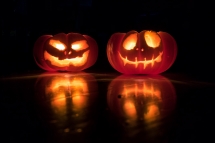 9 Halloween events in San Francisco you and your kids should not want to miss!
We selected fun Halloween events in San Francisco to share with our teeny tiny sweet little angels... devils!
9 HALLOWEEN EVENTS
YOU AND YOUR KIDS
SHOULD NOT WANT TO MISS!
Actually many animations, parties, events and happenings will take place the week end, right before October 31. That makes sense... because, as soon as the day after Halloween, everybody will be focused on Thanksgiving!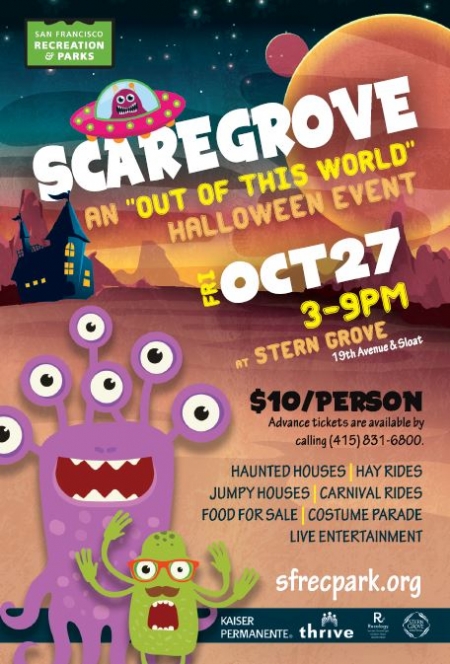 Scaregrove 2017.
Friday, October 27, 2017. 3pm - 9pm.
With Scaregrove, SF Rec and Park turns the Stern Grove into a Halloween place to be, with hay rides, a haunted house, carnival rides, giant inflatables, workshops...
Price: 10$ per people for an all-access pass.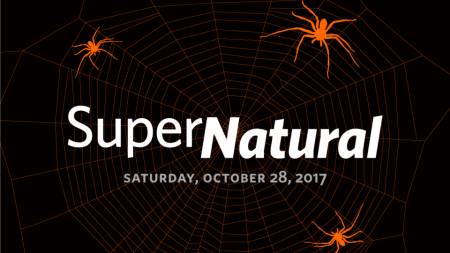 California Academy of Sciences.
Saturday, October 28, 2017
5pm - 9pm.
Supernatural Halloween 2017
Little monsters will invade the museum for a Trick or Treat tour in the academy, special "haunted tour" at the Planetarium, fanciful face paintings, giant pumpkins carving demonstration, complimentary beverages for kids and their parents...
Penguins already wonder if they still fit in their Batman costume!
Proceeds support a new initiative by the Academy of Sciences, Academy for all.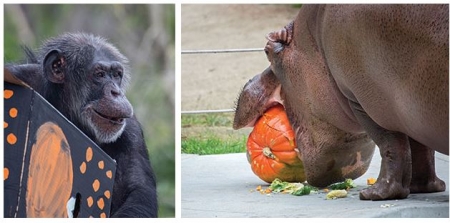 Boo @ the Zoo.
Saturday, October 28, 2017
Sunday, October 29, 2017
11am à 4pm.
Even animals will get their special Halloween treats!
All activities are free with paid San Francisco Zoo admission.

Oakland Zoo
Saturday, October 28, 2017
Sunday, October 29, 2017
10am - 3pm
Boo at the Zoo .... it is also at the great Oakland Zoo. Have fun and cross the bridge! And find out if you haven't yet about this green heaven.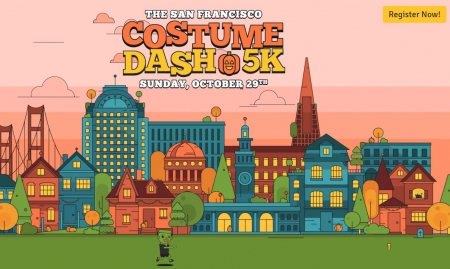 The San Francisco Costume Dash
Golden Gate Park
Sunday, October 29, 2017
8:30am à 10am
A good and healthy way (and actually your Halloween week end will require a good athletic condition!) to start your Sunday with this fun, sports, friendly, family event at the GGP.
The raffle this year is so cool with prizes such as $1000 in cash, VIP passes to the upcoming Outside Lands Festival 2018 and a dinner for 2 at Chez Panisse!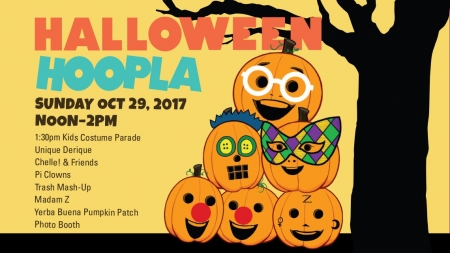 Yerba Buena Gardens
Halloween Hoopla
Sunday, October 29, 2017. 12pm – 2pm.
The Hallowwen Yerba Buena event? Definitely a rendez-vous in SF, now for more than 10 years. The parade welcomes kids and their parents. Live music, Trash mash Up crafts (or how to have an Eco-Halloween making masks and other accessories out of recycled stuff!), Origami...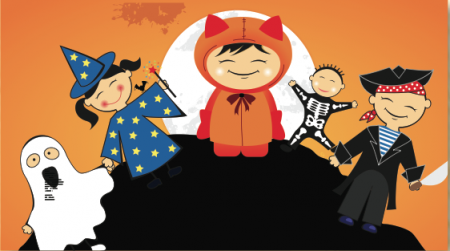 6th Spooktacular Halloween Party - Japantown Peace Plaza
Sunday, October 29, 2017 / 12pm to 4pm.
Trick or treat time with activities, face paintings, workshops... at Japantown Pleace Plaza and Japan Center Malls (Post @ Buchanan). Free. Come with your best costume attire.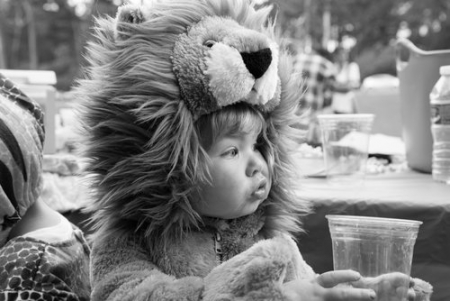 Photo credit : Erica Taylor
MAIN STREET MAMAS / Halloween Parade
Sunday, October 29, 2017
9am - 12pm
The Main Street Mamas grou is so dynamic they could not skip Halloween. This year, the group is organizing a costume parade at the Golden Gate Park. It should be quite a bunch of absolute cuties.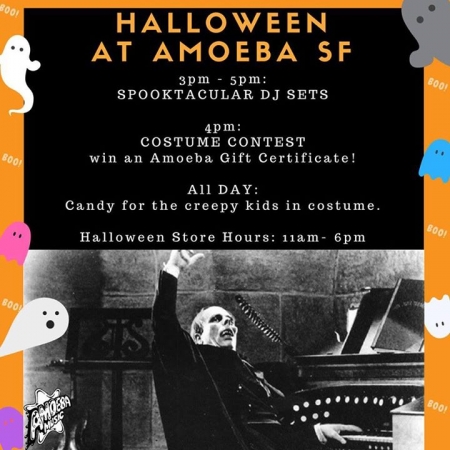 HALLOWEEN AT AMOEBA SAN FRANCISCO
Haight Street Store
Tuesday, October 31, 2017
Starting at 3pm
Cult Amoeba has scheduled DJs, a costume contest and candies and treats all day long.
+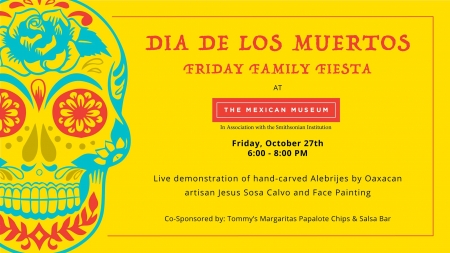 The Mexican Museum
Dia De Los Muertos Friday Family Fiesta
Friday, October 27, 2017 / 6 to 8pm
It'S our 9+1th idea in that shortlist. Not Halloween but Dias de los Muertos. Come costumed on the theme for this kids-friendly event. Just right before, make a detour at the Chapel to discover the exhibition Sanctuary presented by the FOR-SITE Foundation.
For costumes stores and most popular Trick or treat locations, take a look at our article.
Happy Halloween!!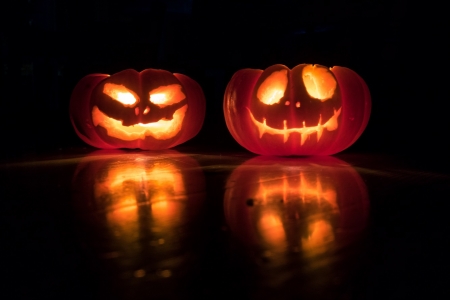 Photo credit : David Menidrey @cazault