BILINGUALISM TAKES ANOTHER STEP FORWARD AT THE LYCEE FRANCAIS OF SAN FRANCISCO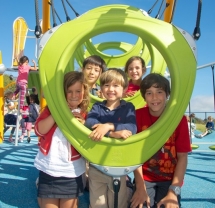 The Lycee Français of San Francisco will offer a new French Language Integration Class starting September 2016.
On Saturday, February 27, 2016, the Lycee Français of San Francisco invites you to come to its Sausalito Campus for a special Open House event, starting at 10am with an intro to the new French Language Integration Class, followed by a Family-Friendly French Market and Open House at 11 until 3pm.
French immersion and bilingualism are at the heart of the Lycee Français ambition and program. Bilingualism benefits are proven. It even has the reputation to make people smarter... (Read the NY Times article). A parents dream for their children!
The Lycee Français is excited to launch the first FRENCH LANGUAGE INTEGRATION CLASS, a new and unique opportunity to join the Lycee's exclusive French immersion program at any age.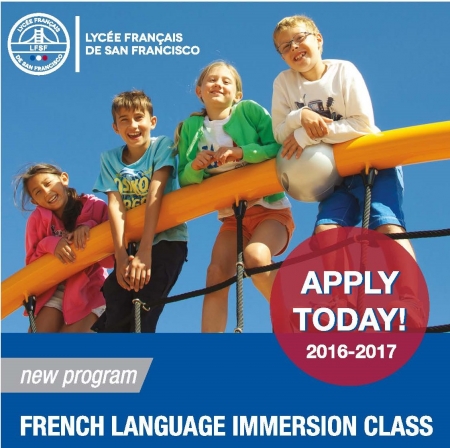 FRIDAY, FEBRUARY 27, 2016
SAUSALITO CAMPUS
PROGRAM

Presentation of the French immersion class for grade school children which is the great new initiative offered by the Lycee for the upcoming schoolyear.
Basically, that means that a new French Language Immersion Class (FLIC) will open on the Sausalito campus starting September 2016. It will welcome non-francophone students at an elementary school level (1st through 5th grades). The goal of this class is to allow families who were not able to enroll their children in maternelle the possibility to join LFSF. A specially adapted program (Français Langue Etrangère or French Language Learning) will be proposed, and will permit these select students a gateway to the Lycee.

Guided tour of the Sausalito campus that will offer this new GETAWAY class.

A French market dedicated to ... French flavors, craft and co, for parents and kids.