6 NURSERIES TO DISCOVER IN SAN FRANCISCO AND AROUND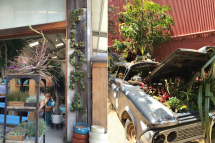 Call them nurseries, garden centers, floral designers, here is our selection of 6 great addresses to help you add a green and colored touch to your deck, garden, terrace, table... your choice.
Emma offered to share her selection detailed in words and illsutrated with pictures. Follow the guide.
Gardening is so personal. Some of us have more talent than others, but at least we can all try. Living in SF offers a lot of opportunities : a big garden behind the house, some pots to put in the entrance, some plants to color the table, the plants in your bedroom… We selected for you some places where you will be able to bring together the pleasure of gardening and having a nice experience just to walk on these amazing beautiful inspired spaces…
Let's take a walk and prepare yours hands to dig in…
IN SAN FRANCISCO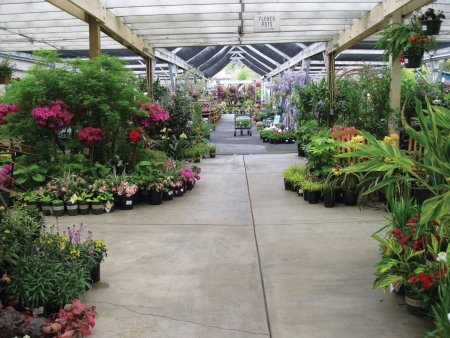 SLOAT GARDENS have 3 locations in the city. One on Sloat Boulevard just across the Zoo. There, they have a large selection of everything, seasonal, perennials, indoor and outdoor plants, tools, planting mix, organic plants, pots…Perfect to start your adventure. We also like to stop by the one on 3rd Avenue @ Clement.
Check also Pierce Street location or other addresses in the Bay, like in Marin County.
Sloat Gardens
2700 Sloat Boulevard
327 3rd Avenue
3237 Pierce Street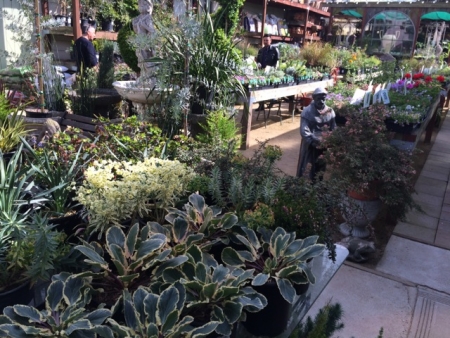 If you go a little further on Clement Street, enjoy as we did your stop at Clement Nursery. This is such a lovely place. Friendly, offering a great selection, and represented by passionate people. A touch of zen and a lot of nice flowers will make you happy to start your experience. They can always order you The plant you are dreaming of… And you will have a chance to meet the neighbor who just stop by to say hello, make this place very part of the city.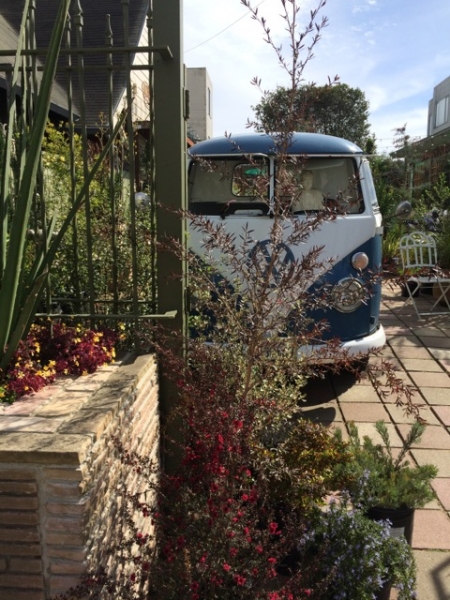 Clement Nursery
1921 Clement Street (between 20th and 21st Avenue)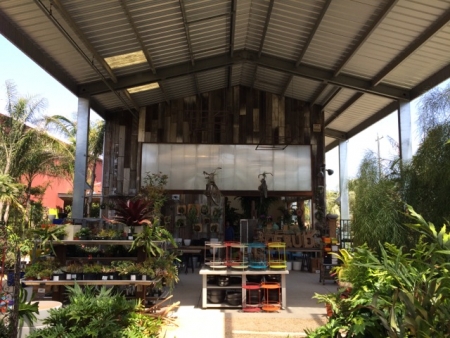 This is Paradise. An amazing place on the other side of the city, Flora Grubb after many years on Guerrero Street moved to this much larger space, in an old garage building, in the Bay View area. They asked 3 architect to work with them to create a garden where each plants could find their place to shine where birds and people will be happy to stroll. Their selection of cactus will blow you away, the kindness and very serious advice will fill out your curiosity. Of course you will forget you are in a city, so you will be able to stay, to sit for a coffee, take a picture on the front of this garden-car , and at the end you will be surprised to carry back home so many great finds.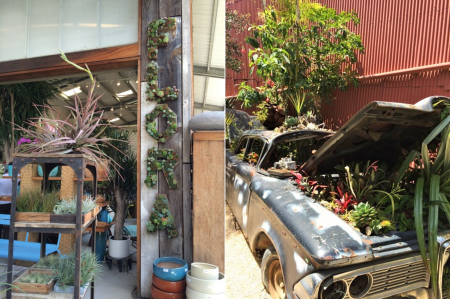 Flora Grubb
1634 Jerrold Avenue (Bayview)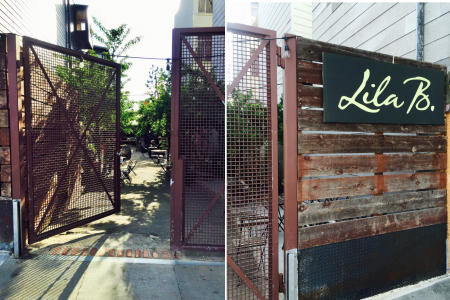 A little gem for the ones who love to do 2 things at the same time. Stop at the Stable Cafe, have a little coffee or a brunch and sit outside where Lila B Design will make time even more pleasant. Her taste and knowledge of composition is so amazing and you just want to bring home one of the little pot, bouquet… succulent composition. You can buy her book too where she shares her passion, skills and art.
Lila B Design
2128 Folsom Street (@17th Street)
NORTH OF SAN FRANCISCO
Crossing the bridge heading to Stinson Beach or Muir Woods ? Always a great idea, but during the week end traffic can be a little crazy. It doesn't matter. Stop to the Native Plant Nursery just before you will turn to the left to Hw1. There it is. A great garden, with only Native plants, a lot of advices, a great sound of the fountain water…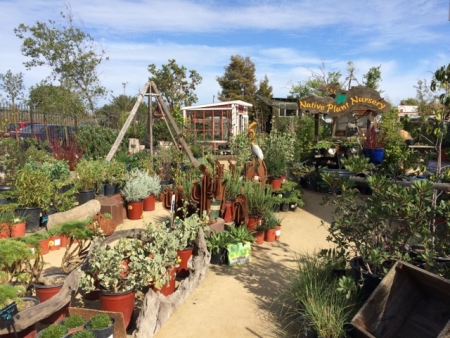 CNL Native Plant Nursery
254 Shoreline Hwy, Mill Valley
SOUTH OF SAN FRANCISCO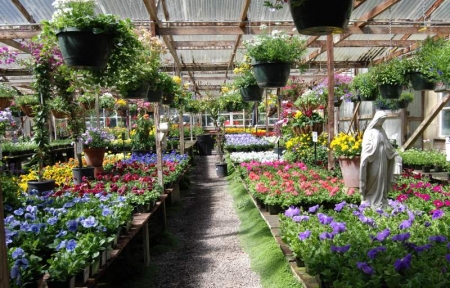 When it comes to plants and flowers, you can't forget to talk about Half Moon Bay. Many nurseries stand along the highway but we especially loved Half Moon Bay Nursery. Another amazing place. They offer so many varieties and I never found such a great selection of perennials anywhere else in the bay.
Our little advice... think about getting there early. They close at 5pm….and sometimes temptation to stay at the beach may leave you less time for your green enterprises.
Half Moon Bay Nurseries
Contribution
Emma Serroy-Leaf