6 BEACHES WITHIN A 1-HOUR DRIVE OF SAN FRANCISCO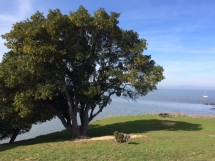 Let's go to the beach… Summer is in town. Fog took over the places… but we selected for you some places and beaches where you can find the real summer : sun and sand, beach and tee shirt… less than one hour from the cold and… dear Fog !
North of San Francisco...
Sometimes you just need to cross the Golden Gate Bridge and go to the Sausalito Beach where the Kayak are. This little beach is a paradise for the little ones. No wind, no waves …kids friendly. You can also practice your balance with the Paddle and enjoying the pleasure of kayaking
Let's continue to the north, taking the beautiful drive to Tiburon and follow the road until Paradise Beach. This is a State Park location so you will have to pay for parking. A great spot, with smooth hill going down. Perfect place to play, ball or freeze bee. If you are a fisherman, you will love this place with its long pier to fish.
Paradise County Park
Paradise Beach
3450 Paradise Dr Tiburon, CA 94920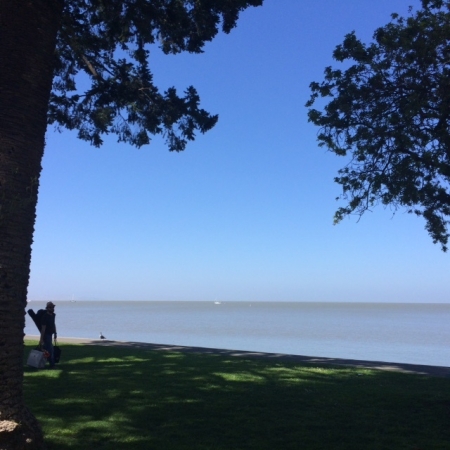 Heading farthest North, toward San Rafael , and going to a very nice place McNears Beach. There is a Daily Fee. You will love this nice beach, facing the Bay, with everything for a great day even a pool ( 5$ ) and a tennis court. A real recreation place, forgetting that 45 minutes before you were wearing your big warm jacket.
McNears Beach
201 Cantera Way, San Rafael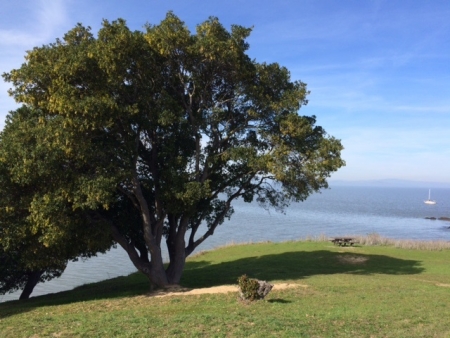 Let's go even further north and discover this historic place :China Camp Beach. Historic and not very well known, we like this place for learning about the life of the emigrants in the past, having a picnic facing the beautiful view, hiking around or even enjoying the bike trails.
China Camp Beach
899 N San Pedro Rd San Rafael, CA 94903
South of San Francisco, in the Peninsula...
The Bay trail is the perfect escape for the ones who want to observe the wild life of the birds in the Bay. This trail is great to hike and bike. You can also spend the rest of the day at the Shoreline Lake where picnic area and pleasure of boating is possible.This is a warm destination. Don't forget protection cream and hats... because it's real summer over there !
Shoreline Lake Mountain View, CA
East Bay...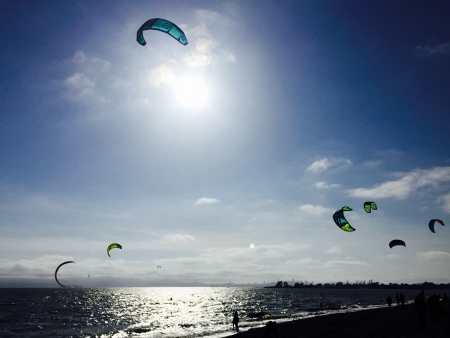 Of Course, go ahead, cross the Bay Bridge and head to Alameda. There is a very nice beach where everyone will enjoy the view over the city, have sun and not to much waves. If you have more time, enjoy biking in this nice and rather quiet City, with very charming, shady streets and lovely houses…
Robert W. Crown Memorial State Beach
Alameda, CA 94501
Contribution : Emma Serroy Leaf