La remise des FABA a eu lieu. On vous dévoile les heureux gagnants récompensés lors de la soirée du 25 mai, organisée par la French American Chamber of Commerce of San Francisco.
Beaucoup de monde s'était réuni à l'occasion des FABA organisés au Fairmont Hotel, aussi bien les piliers de la sphère des entreprises franco-américaines de la Baie que de nouveaux arrivants travaillant d'arrache pieds sur leurs projets.
Mais allons droit au but. Voici donc la liste des lauréats pour ce grand crû 2017.
Woman Role Model
Gold Award: Virginie Simon / MyScienceWork
Special Distinction: Karine Allouche / GlobalEnglish
Social Impact
Gold Award: 42 Silicon Valley
Special Distinction: Alter Eco
Agribusiness
Gold Award: ITK
Special Distinction: Guillaume Grapevine Nursery Inc.
Food Business
Gold Award: Piperade, Bocadillos
Special Distinction: Le Comptoir, Gamine
High Tech over $30 million in revenue or funding
Gold Award: Talend
Special Distinction:Planisware
High Tech under $30 million in revenue or funding
Gold Award: Algolia
Special Distinction:One2team
Life-science and Biotech
Gold Award: Arterys
Special Distinction: Adynxx
Lifetime achievement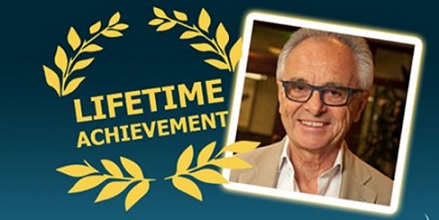 [1]
Startup of the Year
Jury's choice award: Ava
People's choice award: Atlas Unlimited Inc.
US Investment in France
Gold Award: GE Digital Europe Foundry
Special Distinction: Facebook France
​Wine
Gold Award: Azur Wines
Special Distinction: Hyde de Villaine
Bravo, congratulations à tous les lauréats et nominés. Que l'aventure continue avec succès et créativité!
Et bravo à la FACCSF
(et surtout Sophie Woodville Ducom et Laurence Fabre)
qui signe une 4ème édition très réussie des FABA et réaffirme son rôle de catalyseur de cette bouillonnante sphère entrepreuneriale Franco Américaine de la Baie de San Francisco!
Bravo final à Clara Bijl !
L'invitée spéciale de la soirée en tant que maitre de cérémonie.
Merci pour l'humour et l'impertinence apportée à l'événement !