YAEL NAIM WILL BE ON STAGE IN SAN FRANCISCO THIS SEPTEMBER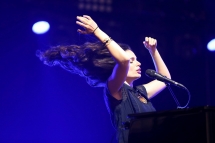 [updated] Yael Naim had not come back to San Francisco since 2011. She will perform at the Great American Music Hall in September 2016. What a delight to welcome her! Can't wait! And she will also be in Palo Alto the next day.
We were at the Bimbo's in November 2011 to see her. Yep, time flies, no question! What a memorable experience thanks to Yael Naim, her sensitivity, her wiseness, her talent, her humor.
After the Great American Music Hall, she will perform in Palo Alto. To be totally fair, she should also schedule concerts East Bay and in Marin County. What about the New Parish in Oakland or the Sweetwater in Mill Valley? #friendlyadvice
Yael Naim se produira aussi à Palo Alto dans la foulée de son concert San Franciscain. Pour bien faire, il faudrait qu'elle joue East Bay et dans Marin. Pourquoi pas le New Parish à Oakland et le Sweetwater à Mill Valley. #conseild'amis
Yael Naim charmed and appealed to everybody with her hit single "New Soul" (that Apple chose for their Mac Book Air advertising campaign in 2008).
She is so gifted and talented: composer, musician and singer. Her piano or guitar live solos are basically... astonishing. Her voice and smile make a successful duo! As a reminder (for some of you), her own version of Toxic is absolutely stunning. Bare and simple.
She composes with David Donatien. Their collaboration lead to 3 albums: Yael Naim released in 2007 and She was a boy released in France in 2010, ad Older in 2015.
So discrete but regularly honored for her career, Yael Naim is one of the most talented and popular French singer of her genaration.
The Great American Music Hall is just the perfect shell for her sensitivity and art. Can't wait. We already said it, but it's so sincere!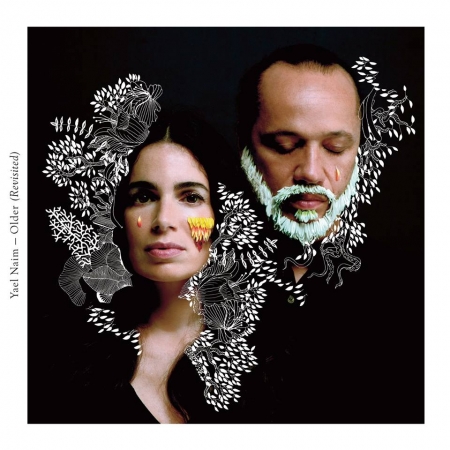 YAEL NAIM
@ Great American Music Hall
Monday, September 12, 2016
To buy your tickets click here.
@ Oshman Family JCC - Cultural Arts Hall - PALO ALTO
Tuesday, September 13, 2016
To buy your tickets, click here.
Agenda
Movie releases, Festivals & DVDs

Theatre plays, Ballet, Opera

Jazz, Rock, Pop, Symphonic & Co

Museums and Art Galleries

If you have some spare time...