With le Marché on Fourth, do some shopping the French way.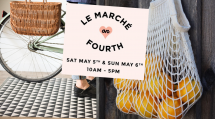 For a week end only, Kiss that Frog will open its warehouse in Berkeley to the public and offer a wide range of items with a nice French touch. Visit Le Marché on Fourth that brings you awesome French and European brands on May 5 & 6, 2018.
Kiss that Frog is specialized in the importation of typically French articles and items, with some notable lines such as Thieffry, Laguiole and Opinel. Interior design, home stuff, soaps, candles... so many things with a French something.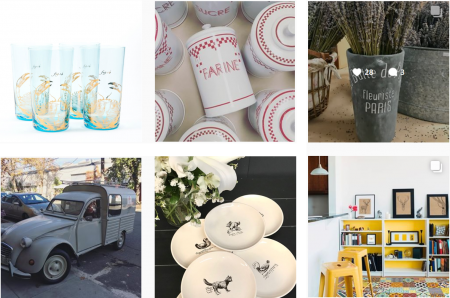 LE MARCHÉ ON FOURTH
For its Spring event, visit Le Marché on Fourth, on May 5 and 6, 2018, in Berkeley.
The idea? The pop-up element. What does that mean? They are flying in several lines from France and making mini boutiques at the sale - They're all lines the owners Guy and Maryanne sourced themselves when they've been back home in Belgium and France.
We went to Berkeley on May 4 to take a look at the warehouse and meet with the team at work. We took some pictures here and there of items ww would have taken with us right away. > Our mini album of Le Marché
We noticed some brands and items you should really like...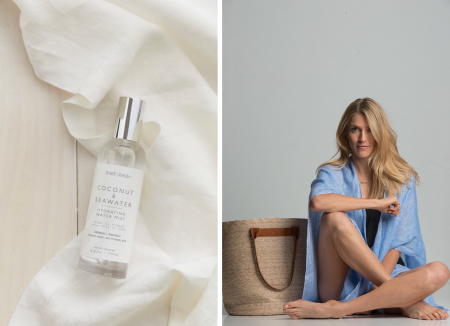 Such as the Mer|Sea products : scarves, wraps, candles and scents will make perfect gifts for Mother's Day.
And what about the Dutch Deluxe line. Its aprons and wooden boards will definitely change your kitchen style.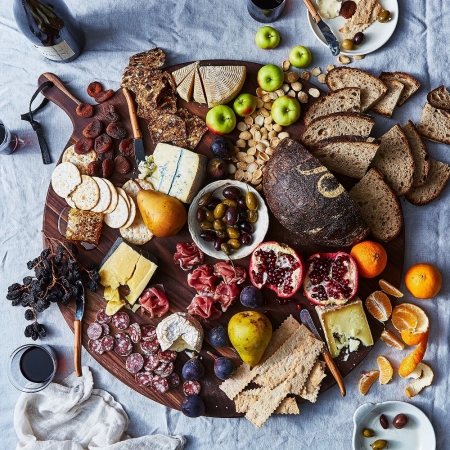 We love Beija Flor and its gorgeous vinyl mats. They're European tile and textile inspired designs made of high quality, durable vinyl. Perfect for entry ways, kids' rooms, kitchens and bathrooms. ''Not French'' brand (the brand is from Israel) but it met such a success in France ! With all their patterns and motives, you won't stop ''Instagraming'' your feet!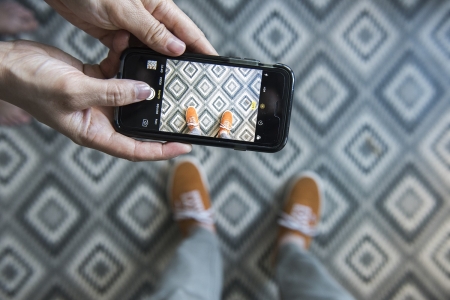 We also love the cement pots and jars, so Frenchy, the Paris or the Provence way, depending on the models.
Besides, try Laguiole table knives, Opinel, some French linen from the maison Thieffry, kids items, some soaps, candles... Le Marché on Fourth should definitely resonate with the French accent.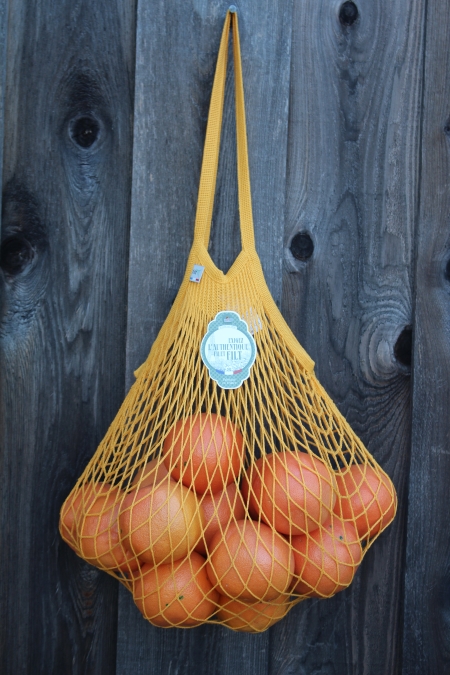 It is recommended to come with your own bags. Good advice. But it should not prevent you from buying some FILT bags. Once again, so Frenchy... et so color-cool, are'nt they?!
KISS THAT FROG
LE MARCHÉ ON FOURTH
2310 4th Street, Berkeley
Saturday, May 5, 2018
Sunday, May 6, 2018
10am - 5pm
Free admission
Street Parking
LE MARCHÉ ON FOURTH ON FACEBOOK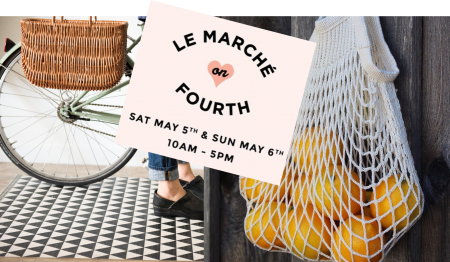 Agenda
Movie releases, Festivals & DVDs

Theatre plays, Ballet, Opera

Jazz, Rock, Pop, Symphonic & Co

Museums and Art Galleries

If you have some spare time...