Win your tickets to see the Gipsy Kings in San Francisco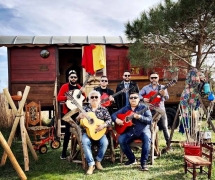 Tickets have been won.
The Gipsy Kings just annouced a whole series of concerts in the US with August dedicated to the West Coast and a second to last one in San Francisco at the gorgeous Warfield.
The Gipsy Kings have been regularly performing in Summer concerts at the Mountain Winery, one of the most popular outdoor music festival in the area. Actually... it is way warmer in Saratoga than in SF at that time of the year. And for a seated outdoor concert, let's say it is a real plus.
This year, the cult French band will perform in San Francisco, at the renowned Warfield Theatre on Market Street, the day after the Mountain Winery.
Speaking of it...
take a look at
our little Djobi Djoba contest
on Instagram
and enter to try to win your tickets
to the Gipsy Kings concert
at the Warfield.
>> Djoba Djob a contest on Insta
♦

You most probably have in mind Bamboleo, or Djobi Djoba, songs that made the band so popular at the end of the 80's.
Since then, Nicolas Reyes and Tonino Baliardo, founders of the band, have released so many albums, have collaborated with artists such as Goran Bregovic - who, by the way, is going to be in San Francisco soo. Check our selection of concerts >> here) or Ziggy Marley for example, and have been touring the world with their inimitable style.
They also made a remix of the legendary Hotel California. It was such a great one, that the Coen brothers included it to the no less legendary Big Lebowski. Here is the short part of the movie where John Turturro is Jesus Quintana playing bowling... Absolutely unforgettable.
Before coming to our beloved city, the Gipsy Kings will be performing at the Olympia - the ultimate Parisian venue - and then in London, at the Royal Albert Hall. They are Kings, aren't they?
For the Gypsies music lovers, Djobi Djoba will warm you up this August 7, at the Warfield.
The Gipsy Kings
@ the Warfield
Wednesday, August 7, 2019
To buy your tickets >> click here
Other cities and dates of the US tour >> click here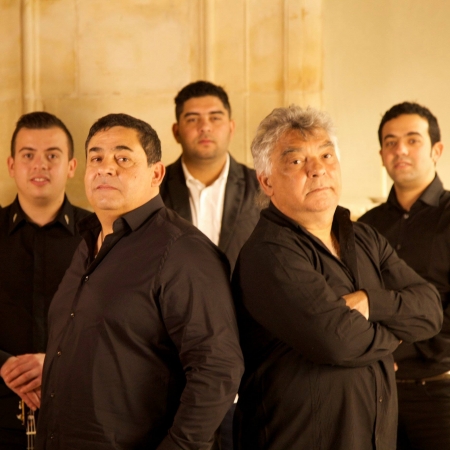 Agenda
Movie releases, Festivals & DVDs

Theatre plays, Ballet, Opera

Jazz, Rock, Pop, Symphonic & Co

Museums and Art Galleries

If you have some spare time...