WE WANT TO MEET THE FRENCH CARTOONIST RIAD SATTOUF IN OAKLAND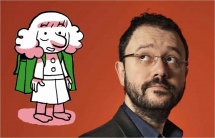 Riad Sattouf, the French cartoonist renowned for The Arab of the Future will be in Oakland end of September.
Riad Sattouf himself,
in Oakland,
on Tuesday, September 27, 2016
starting at 7pm
to discuss
et sign The Arab of the Future 2
Cross the Bridge on a Tuesday late afternoon...
What a thrill!!!
Riad Sattouf was born in France in 1978 to a Syrian father and a French mother. He will grow up in Lybia and Syria until he turns 12. Then, he will come back to France.
Let's say that he had quite a direct and accurate experience of what life could be with Khadafi and Al-Assad (the father) as commanders in chief. It will inspire his series The Arab of the Future, like a graphic memoir of his family life in the 80's.
He met such a huge success ! Commercial success on the one hand, but also peer recognition on the other hand with many glorious awards.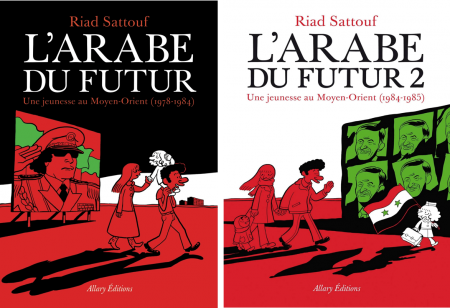 THE ARAB OF THE FUTUR
If you liked Persepolis, you should like The Arab of the Future. Of course, the graphics is different and our point is not to compare them. No the similarity is rather in the autobiographical content. They tell us a tale about countries, societies, cultures that we don't really know, or barely, and only through the distorting media lense. They are insiders and it gives them some knid of a license to tell the unbiased truth, sincerely and honestly.
THE ARAB OF THE FUTURE 3?
In France, it is scheduled to be released on October 6, 2016.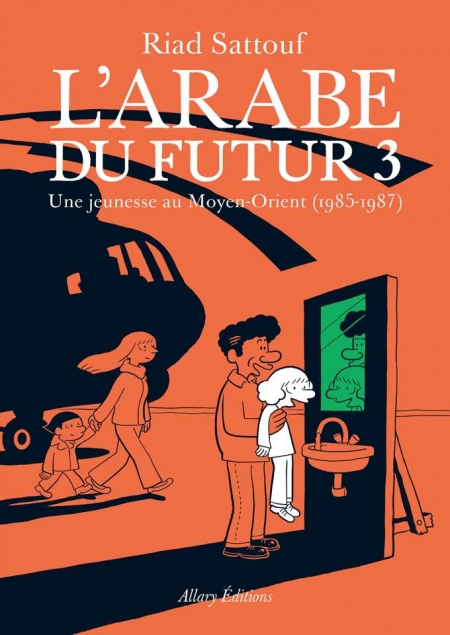 We had found the 2 first ones at Green Apple Books on 9th Avenue, in the Inner Sunset, that got the bright idea to open a French quarter on its shelves.
And on September 27, 2016, in Oakland, at the Diesel Bookstore, you will be able to ask Riad Sattouf himself when the US release is supposed to take place.
RIAD SATTOUF
Discussion and signature of The Arab of the Future 2
@ Diesel Bookstore
5433 College Avenue, Oakland
Tuesday, September 27, 2016 @ 7pm
Agenda
Movie releases, Festivals & DVDs

Theatre plays, Ballet, Opera

Jazz, Rock, Pop, Symphonic & Co

Museums and Art Galleries

If you have some spare time...