We met Marylene Notarianni, a French American real estate broker in the Bay Area.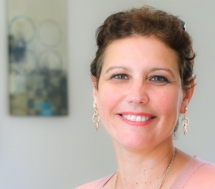 [Partner article] We recently met Marylene Notarianni, a French American real estate broker in the Bay Area. That was the occasion to ask her some questions to paint a quick portrait for LostinSF.
You should want to meet Marylene. And if you happen to be French, or speaking French or Italian, you could find the idea even brighter. Nevertheless, it is not only her ''Frenchiness'' that makes the difference (only for some of us). Marylene has been working in the Bay Area for years. Her experience, expertise and dedication, also her ability to understand what it means to settle down in a new city/country, are definitely a plus.
To get to know her better, here is an ''exress portrait'' of Marylene Notarianni whose area of expertise extends to San Carlos and beyond in the Bay Area.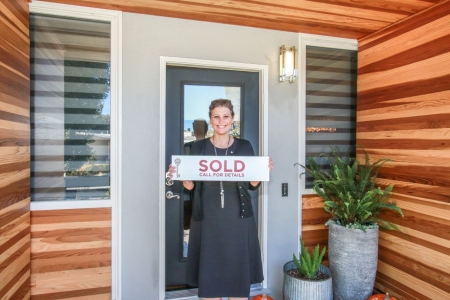 850 Buckland Avenue, San Carlos
Browse through all Marylene Notarianni's listings
by clicking here.
Marylene, please tell us about your story, what brought you to the Bay Area, your connection with France...
Marylene Notarianni: Born and raised in the South of France, I also have from a strong Italian ancestry. Educated in France, I am fluent in French, Italian, and English. I studied law at the University of Paris and utilize the skills I developped there in my present, burgeoning Real Estate practice in the mid-Peninsula market of the San Francisco Bay Area.
Precisely, I came herefor the first time back in 1996. It was a student trip requested in my curriculum. I literally fell in love with the Bay Area. I came back for good this time, in 2001. I was fortunate enough and managed to circulate all around the Bay for my first professional experiences, which allowed me to better identidy and understand teh different dynamics.
My family story and my local experience lead me to be trilingual English-Franch-Italian. My law studies, my personal own experience as expatriate, my knowledge of the local market and its stakes are essential to me to practice my profession as real estate broker in the Peninsula.
Let us know a bit more about your experience.
Marylene Notarianni: Many people around me encouraged me to follow that path. At the beginning, I did not know teh local market or what it meant to be a real estate broker. I applied at the San Mateo College and followed a dedicated cursus for 9 months and then graduated. I wanted to develop a real local experience, so I became the assistant of 2 brokers in San Mateo. A bit later, I started my own business and it has been a total eye-opener if needed. Working with and for my clients, listen to them, trying to match as much as possible their expectations, accompany them to achieve what is sometimes a dream are everything I love in my profession.
My purpose is to serve sellers as well as buyers. I have helped relocate many families and investors in the San Francisco Peninsula. My market concentration is the San Francisco Bay Area with an emphasis on San Mateo County, centrally located between San Francisco and Palo Alto, with an easy access to the East Bay via teh San Mateo Bridge. It really is a strategic location for a lot of people working in the Peninsula and willing to enjoy some of the entertaining and cultural life in San Francisco.
My office is located in San Carlos with a branch in Burlingane and some agencies throughout the Bay, including San Francisco, Oakland, San Jose and Cupertino.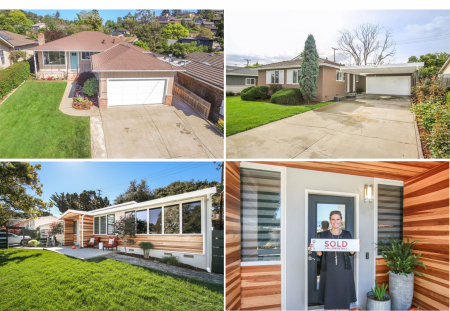 Browse through Marylene Notarianni's listings by clicking here.
What would you recommend to first time sellers or buyers?
Marylene Notarianni: We conduct an interview with the new comers. It is crucial to detail legal procedures, also for them to understand the requirements and obtain financial information. There is also a genuine introspection to make to define accurately what is most important for the person, his/her family or couple. Buying a property is a very personal journey.
How do you proceed for the first contact with your clients?
Marylene Notarianni : For the sellers, we have like a technical interview to agree on our strategy and implement the best possible marketing plan to make it a success with a great benefit.
For the buyers, we also have an interview to really go though different aspects from the market to their expectations. It is obviously crucial to allow a good coopration and understanding on both sides.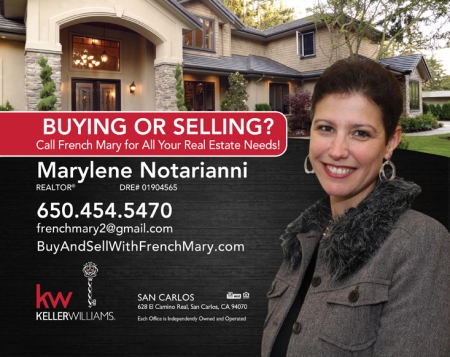 Marylene NOTARIANNI
Realtor bre #01904565
French American Real Estate broker in the Bay Area
Keller Williams San Carlos
628 El Camino Real, San Carlos, CA 94070
Agenda
Movie releases, Festivals & DVDs

Theatre plays, Ballet, Opera

Jazz, Rock, Pop, Symphonic & Co

Museums and Art Galleries

If you have some spare time...