WE MET LUDO THOMASSON, FRENCH AMERICAN FINANCIAL ADVISOR IN SAN FRANCISCO
We met Ludo Thomasson to talk about his expertise and experience as wealth manager and financial advisor in San Francisco and the Bay Area
It was a very casual interview with Ludo Thomasson organized by the team of AProposSF. We talked about San Francisco, the Bay, coming to the United States, we shared about our experience, working here, family life as well as professional projects and ... of course, investments and assets management.
Just in case you would wonder about it... we are totally aware we are not experts in everything related to assets, investments, stock options... But what we know for sure, is that a lot of people, entrepreneurs or working for local companies, have to cope with essential issues such as...
♦ how to manage one's stock options and understand one's remuneration
♦how to anticipate one's retirement and juggle as best as possible with retirement private systems in the US.
♦ which real estate investment is the most relevant
♦ investing is one thing, but where, with whom and how?
♦ how to manage an inheritance from abroad when we live in the US.
Ludo Thomasson, Managing Partner & Senior Wealth Manager, Ensemble Capital Management offers tailor-made financial services.
Ludo was born and raised in France but relocated to the United States after meeting his wife Lindsay while traveling in Costa Rica. He has worked in wealth management since 2005; his focus is on financial planning for high­income families and successful entrepreneurs. As one of the only French independent financial advisors in the US, Ludo understands first­hand the many personal, professional and financial complexities of living and working internationally. Ludo serves a diverse clientele including many American, French and Franco ­American families in the Bay Area and beyond.
Ensemble Capital was recently ranked in the Top 11 of Best Financial Advisors in San Francisco, Corte Madera, and Oakland, CA, published by AdvisoryHQ.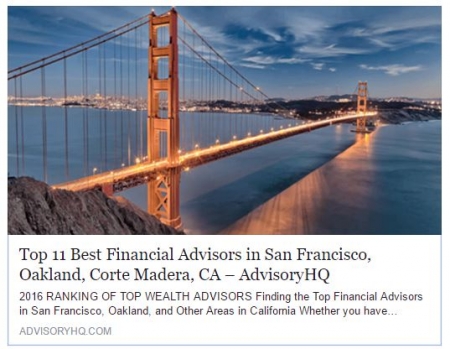 Working with Ludo Thomasson is on the one hand taking advantage of his professional local experience and expertise, and on the other hand, it is also finding somebody who knows exactly what it means to live and work in a foreign country: cultural differences, necessary professional adaptation ability, learning and make our own new systems, new rules, new reasoning. It will contribute to build trust and a confident bond in a domain that defnitely deserves it... your money and assets.
We guess now that you will want to meet Ludo Thomasson too.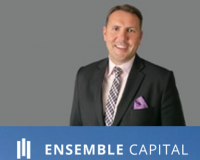 Ludo Tomasson
Partner at Ensemble Capital
1350 Bayshore Highway Suite 460
Burlingame, CA 94010
Agenda
Movie releases, Festivals & DVDs

Theatre plays, Ballet, Opera

Jazz, Rock, Pop, Symphonic & Co

Museums and Art Galleries

If you have some spare time...