Visit Death Valley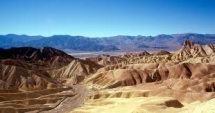 Not too far from San Francisco, Death Valley is a must-go, must-see.
From San Francisco, there are 2 options:

Fly to Vegas (about an hour) and there, rent a car. Then, after a 2 to 3 hour drive, you will have reached tour destination. Great option if you want to spend a night in Vegas and check by yourself some cult places.

The other option is to drive from SF to Death Valley. It is rather long (like 8 to 9 hours), but the landscape is gorgeous, and it's really worth it, especially if you choose to cross Sequoia National Forest.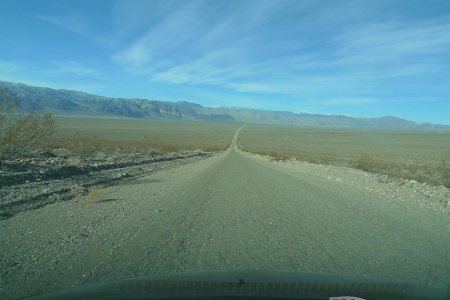 To really enjoy DeathValley, you'd better plan to stay 3 or 4 days.Summer is obviously very hot over there. Winter and beginning of Spring are very good times of the year to visit this part of the world. With temperatures in the 50s and beyond during the day, you will definitely better enjoy the different stops and walks.
The easiest solution to stay at Death Valley is Furnace Creek accommodations. It happens to be rather central. Furnace Creek Ranch is perfect with kids (swimming pool, tennis, restaurants, mini grocery stores) and cheaper compared with the more prestigious Furnace Creek Inn.
We particualarly liked... the Sand Dunes. Bring a surf, or a skimboard and you will have so much fun, Best spot ever, #1 in kids ranking.
Badwater Basin, the lowest point in North America, with an elevation of 282 ft (86 m) below sea level. Splendid!
Devil's Golf course, wide area covered with salt crystals.
Artist Drive (for its beautiful colors).
Up north : Ubehebe Crater (absolutely magnificent) and Scotty's Castle (take the guided to get to know the story of this curious place).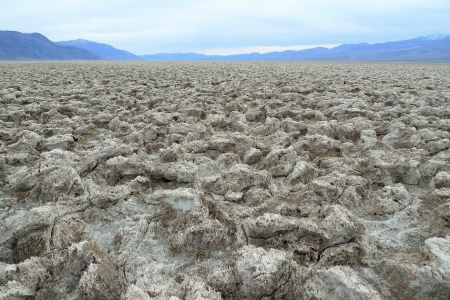 Head to Dante's View and Zabriskie Point to admire jaw-dropping views and come back with hundreds of memorable pictures.
If you feel like a adventurer, drive to Racetrack. Better and easier with a SUV. 27 miles of a dirt and stony road. The purpose is to observe the mysterious tracks left by giant rocks. Nobody has ever seen them move and the phenomenom remains unexplained.
Useful links
In 2016, intense rains have occured. Subsequently, Death Valley kind of bloomed with large stretches of land covered with multicolor flowers. It looks gorgeous.
Agenda
Movie releases, Festivals & DVDs

Theatre plays, Ballet, Opera

Jazz, Rock, Pop, Symphonic & Co

Museums and Art Galleries

If you have some spare time...