Play Serious at the SF Dance Film Festival
The Dance Film Festival in San Francisco
will enchant you for 2 weeks in a row.
Between the Mill Valley Film Festival and the SF Dance Film Festival, it is going to be 2 weeks of celebration of cinema and art of dance. Check your calendars. You will have to make choices.
Some perspective...
The SFDFF started back in 2010 with its 1st edition at the Ninth Street Independent Film Center in SOMA.
Since, years after years, the Festival highlighted powerful movies and great artists stories and work. The Festival asserted itself as a platform with an international clout to promote "dance-based'' films and support their productions and developments. The purpose is also to encourage local Bay Area and beyond artists, dancers, directors, choreographers, so that they create and develop original movie projects dedicated to dance.
The 2018 edition...
Expect 2 weeks of screenings, talks and workshops starting October 4, 2018.
The Brava Theater (Where we had attended the screening of the French movie, Swagger. Beautiful venue, by the way!) on 24th Street is one of the venues that will host the Festival screenings and events.
And the selection is so rich and diverse. We noticed movies like Ghosts, Kaori Ito, a Body of Life, Le Choregrave, Maurice Bejart, the Soul of Dance, The Great Ghosts, The Painting on the Wall, The Third Breath, XXY... that is the result of our French filter on the whole line-up. We could not help, as usual.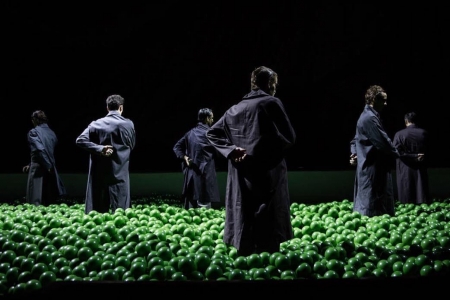 And obviously, we recommend you Play Serious, a film by Tim Rives about the Palais Garnier. The film will open the Festival and it happens to be its "world premiere" on October 4, 2018 at the Atrium Theater on Van Ness. To make it short and simple, it is some sort of the making of of a show by the choreographer Alexander Ekman who is renowned for his innovative and creative work.
The trailer of Play Serious... Be aware that one you will have seen it, you will want to go to the screening.
SFDFF
San Francisco Film Dance Festival
October 4 to 14, 2018
To read more about the Festival and buy your tickets, click here
Agenda
Movie releases, Festivals & DVDs

Theatre plays, Ballet, Opera

Jazz, Rock, Pop, Symphonic & Co

Museums and Art Galleries

If you have some spare time...