Unforgettable Beach Blanket Babylon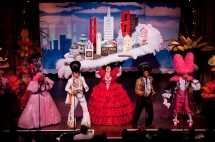 Unbelievably hilarious and crazy, Beach Blanket Babylon is a typical San Franciscan show you won't want to miss!
It's an institution here in the city since 1974! A must-see for tourists and locals alike. The block on Green Street between Columbus Av and Powell Street even bear the name of the show in its honor.
Actors sing, dance, and flout the news and popular figures. And we laugh out very load! No need to be bilingual or an avid reader of the New York Times to understand and have fun. The extravagant costumes and eccentric disproportionate hairstyles speak for themselves.
The show plays from Wednesday to Sunday. Prices vary from $25 to $130, and we had a great experience seating in the "front cab" section. Be aware, you buy a seat in a section. We recommend that you come early (doors open one hour before) if you want to select your seat. You can even have a drink during the performance. Enjoy!
Beach Blanket Babylon
Club Fugazi
678 Green St, San Francisco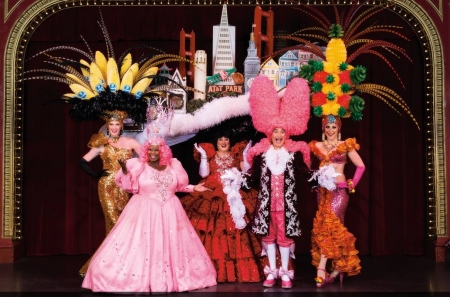 Agenda
Movie releases, Festivals & DVDs

Theatre plays, Ballet, Opera

Jazz, Rock, Pop, Symphonic & Co

Museums and Art Galleries

If you have some spare time...