TRICK OR TREAT IN SAN FRANCISCO
On Halloween's evening, once it's starting to get dark and you are all dressed up with your favorite halloween costume, head to the best Trick or Treat streets and neighborhoods in San Francisco.
Some locations you have to know :
Belvedere street – between Parnassus and 17th street
Great animations. the show is awesome for both kids and grown ups. Watch your little ones because it is crowded!
Fair Oaks street – Gorgeous street coveted between Noe Valley and the Valencia corridor.
Cortland street (Bernal Heights) – Very nice Halloween Spirit. And a good reason to go and discover the neighborhood if you never went there.
Sea Cliff – Amazing houses.
Walk along Lake Street until Seacliff neighborhood. It is very family oriented and the Seacliff mansions definitely give another dimension to the event.

West Portal - Forrest Hill - residential neighborhood that makes the Trick or treat walk very convenient and easy. we even heard that some familes turned their house in haunted ones.
Of course, business areas like Union Street for example, or 9th and Irving in the Inner Sunset will be set up to welcome your little monsters.
Each year the real estate blog Zillow makes a list of the best neighborhoods to Trick or treat. The index is based on four variables: Zillow Home Value Index (ZHVI), population density, Walk Score and local crime data. Not very poetic, but very pragmatic!
San Francisco and San Jose are respectively ranked #1 and #2. Regarding the neighborhoods ranking... we just feel like people at Zillow never went on Belvedere Street or Fair Oaks on a Halloween night... #outstanding
Regarding the numerous scheduled halloween events in San Francisco....
No parade since 2006 when 9 people got injured after a shooting broke out. The event, that was a tradition, got definitely cancelled. Sad... but safe.
And for your own culture...
From pumpkin patches to house decoration, what makes Halloween so special in the US ?
And for some costumes hints and clues, click here.
HAPPY HALLOWEEN IN SAN FRANCISCO !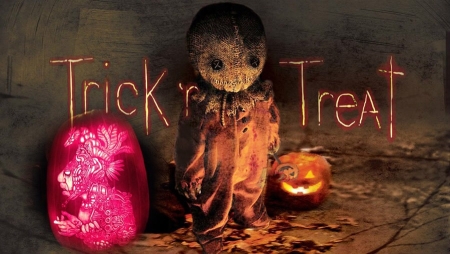 Agenda
Movie releases, Festivals & DVDs

Theatre plays, Ballet, Opera

Jazz, Rock, Pop, Symphonic & Co

Museums and Art Galleries

If you have some spare time...