THE TRIPLETS OF BELLEVILLE AT THE SF OPERA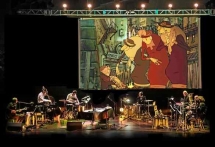 Le Terrible Orchestre de Belleville lead by the Canadian musician and composer Benoît Charest will perform at the SF Opera, April 14 to 23, 2016 to accompany The Triplets of Belleville for a great Cine/Concert experience.
The cult Triplets of Belleville settle down in San Francisco for about a week and 10 Cine/Concerts at the SF Opera. What a glorious idea! Benoît Charest, the Canadian guitarist and film score composer from Quebec, who actually won the Cesar ward in 2004 for this soundtrack, gathered a bunch of great musicians in Le Terrible Orchestre de Belleville and will accompany the screening with live performance.
What a delight to follow the Jazz & Swing pace and rythms of this brilliant movie score. Perfect father/daughter, mother/son (and vice versa), family bonding!
Of course, there will be the renowned Belleville rendez-vous. Let's listen to it to feel the groove. #feelgoodeffect
As a reminder, here is the brief story of Madame Souza and her triplets of old ladies...
When her grandson is kidnapped during the Tour de France, Madame Souza and her beloved pooch Bruno team up with the Belleville Sisters--an aged song-and-dance team from the days of Fred Astaire--to rescue him.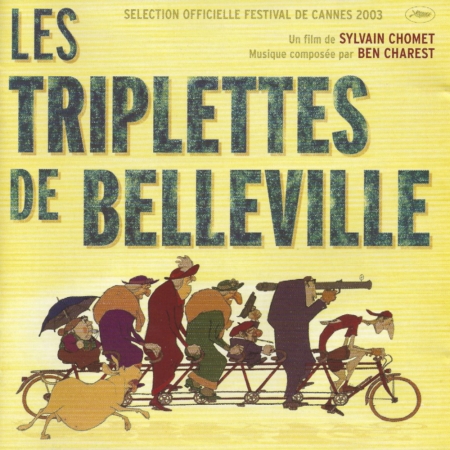 These concerts are presented by the SF Opera Lab, a program that organizes innovative concerts and performances in San Francisco more intimate spaces, like the Taube Atrium Theater
LES TRIPLETTES DE BELLEVILLE
At the SF OPERA
Accompanied by Le Terrible Orchestre de Belleville
On April 15 and April 21, join for a Post-Show Talk with Benoît Charest and members of the Le Terrible Orchestre de Belleville.
To make a reservation, click here.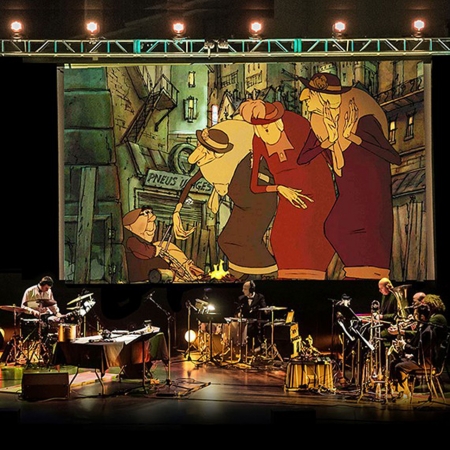 Agenda
Movie releases, Festivals & DVDs

Theatre plays, Ballet, Opera

Jazz, Rock, Pop, Symphonic & Co

Museums and Art Galleries

If you have some spare time...