THE ONCE UPON A TIME INTERVIEW OF ONCE UPON A TOWN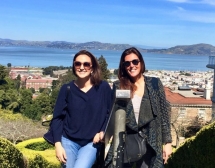 [Partner Article] Settling down in San Francisco is not as easy as 1,2,3! Stéphanie and Maria at Once Upon A Town knows about it! It's their job:-)

We encourage you to discover Once Upon a Town, that offers a wide range of personalized services to help you make San Francisco your new home.

You just moved to San Francisco, you are new in town, it's your first expatriation or you have already experienced a couple of them... Anyhow, it does not matter. A new move kind of always follows the same patterns: the stress or even the anxiety facing an unknown environment, the vertigo (to use a local term) when one thinks of the task to carry out, an uncomfortable moment of loneliness, this awkward feeling of vulnerability in a place you have not made your own yet.

-

We met recently with Stéphanie and Maria, and we were talking about different anecdotes and situations they had to experience. And we felt like it would be a great idea to share them with you in photos and words.
We asked them to tell us... a good laugh, a huge disappointment, a love at the first sight, things they ignored so far and learned, and of course, we asked them to share with us some good addresses discovered throughout their city investigation.

Let's call it the ''Once Upon a Time'' interview... not that of a cliché when it comes to Once Upon a Town:-)

A GOOD LAUGH
We were looking for a place for 4 persons of the same start up coming to SF for a few months. They had a $4000 budget for a furnished apartement. Quite a challenge in San Francisco... Then we read a great listing, and schedule an appointment to visit it. The landord asked us a lot of questions and then showed us a tiny mezzanine, max 10 to 12 sqft, no door, no window, and 2 mattresses on the floor, adding that puting 2 additional mattresses would not be an issue. For $750 per sperson, she was considering closing the deal. We left and laughed so much feeling like we were part of the story told on the Bold Italic article... A Completely True Account* of an Apartment Viewing in San Francisco.
When you are so excited because you just found a precious gem and the landlord changes her mnd to finally sell and not rent.
A LOVE AT THE FIRST SIGHT...
A somptuous "tree house" in Mill Valley.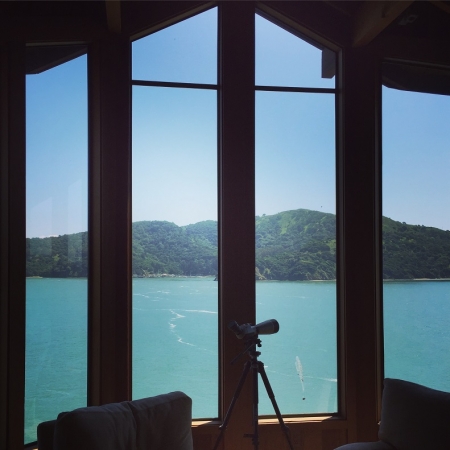 THE THING YOU HAD NO IDEA OF...

AND THAT YOU KNOW NOW.
That ordering online at IKEA can be complicated. The assembly option is not available online...
And IKEA delivers ... only not breakable items. #sigh when you find out while you filled 2 carts with glasses and plates and ustensiles for a whole family.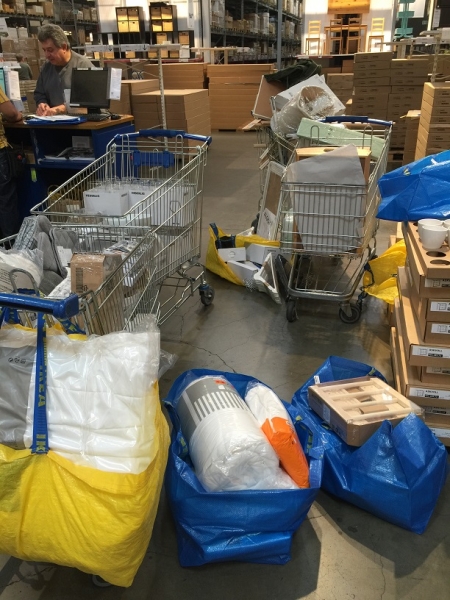 YOUR FAVORITE RESTAURANT
Stephanie : Cotogna pour les meilleures pizza et pasta de San Francisco, de plus tous leurs vins sont excellents!
Maria : There are so many good restaurants… but I love Coqueta, for some of the best Spanish tapas in town!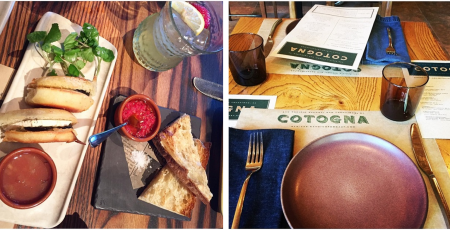 -
YOUR GROCERY STORE
Stéphanie: Je fais mes courses principalement au Mollie Stones sur California, leurs soupes sont fantastiques et ils ont a mes yeux les meilleurs crabes de la ville. Pour le pain et les gâteaux rien ne vaut B patisserie quelques blocks plus loin.
Maria: I know it's probably not the most efficient way to shop, but I go a little all over to do my groceries... I love Bi-Rite for the fresh produce and special deli products, Bryant's in Laurel Village for fish and meat, as well as fresh produce (their heirloom tomatoes in the summer are to die for!), Whole Foods and Trader Joe's (hard to beat their prices!)
YOUR BOOKSTORE
Stephanie: Je vais chez Books Inc sur Chestnut, leur sélection est top aussi bien pour les grands que pour les petits.
Maria: I usually shop at Books Inc. too because they have a great selection and it's conveniently located for me, but whenever I am at North Beach I love going into City Lights to browse. That place has just so much history and it's such a San Francisco institution!
-
YOUR FASHION STORE
Stephanie: Ohlala !!! Comment choisir ? Mes adresses préférées sont Joie, Madewell, Scotch and Soda et Simply Chic pour leur sélection géniale et haut de gamme de vêtements et sacs seconde main.
Maria : Steph and I have a similar taste for fashion, so besides the ones she already mentioned I would add J.Crew, Rand + Statler (in Hayes Valley), Steven Alan and Intermix. I'm sure I'm forgetting something though, as there are so many places… :)
-
YOUR BEAUTY STORE
Stephanie: Pour les crèmes visages et corps je suis une adepte de Kiehl's sur Filmore, pour le maquillage c'est dans le tout nouveau Space NK Apothecary London egalement sur Filmore.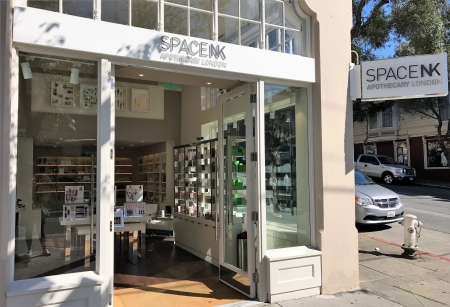 Maria: Benefit (another SF brand that I already loved before coming here) and BITE for their fun lipsticks!
-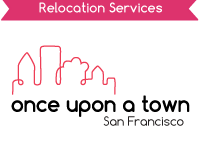 Once Upon a Town
Welcome to San Francisco
TOGETHER WE WILL MAKE IT
YOUR NEW HOME
Agenda
Movie releases, Festivals & DVDs

Theatre plays, Ballet, Opera

Jazz, Rock, Pop, Symphonic & Co

Museums and Art Galleries

If you have some spare time...