The Mustang, by the French director Laure de Clermont-Tonnerre, opened in more than 150 theaters in the US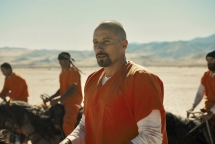 The Mustang (Nevada for the French title) is the latest movie by the French director, Laure de Clermont-Tonnerre, featuring Matthias Schoenaerts as the main character. For once you will see a French movie before it has even been released in Europe!
The Mustang was presented at the latest Sundance Film Festival where he was praised by the critics. Laure de Clermont-Tonnerre has co-writen the screeplay with Mona Fastvold and Brock Norman Brock, and directed the movie.
The main character: Matthias Schoenaerts. Revealed in the movie Bullhead a few years ago, we discovered him in a very different par in the film Rust and Bone by Jacques Audiard, with Marion Cotillard. The SFFilm has selected the film Close Ennemies (Frères Ennemis) where he is confronting Reda Kateb.
With The Mustang, he is some kind of a Horse Whisperer, a different kind actually.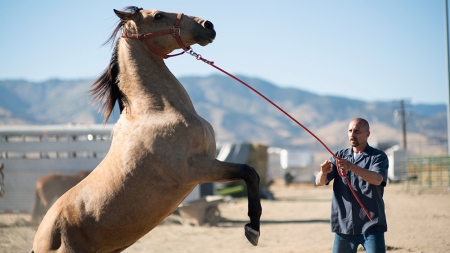 Matthias Shoenaerts is giving a tremendous performance with this prisoner who describes himself as ... ''I am not good with people''. The program that inspired the movie does really exist. From a rather classical story about redemption and forgiveness, Laure de Clermont-Tonnerre manages to escape stereotypes.
Beyond Matthias Schoeaerts' performance, the movie distinguishes itself with splendid photography that we owe to Ruben Impens, who's used to work with Felix Van Groeningen for example who recently directed Beautiful Boy.
The movie met a great success among the public since it got released. He is presented in more than 150 theaters, which is quite unusual for a French movie. Only in San Francisco, you can find it in 3 theaters, the Embarcadero Theater, the Kabuki and the Stonestown Twin.
The story briefly...
The story of Roman Coleman, a violent convict, who is given the chance to participate in a rehabilitation therapy program involving the training of wild mustangs.
The trailer...
The Mustang (Nevada)
By the French director Laure de Clermont-Tonnerre
>> Theaters and showtimes in San Francisco and beyond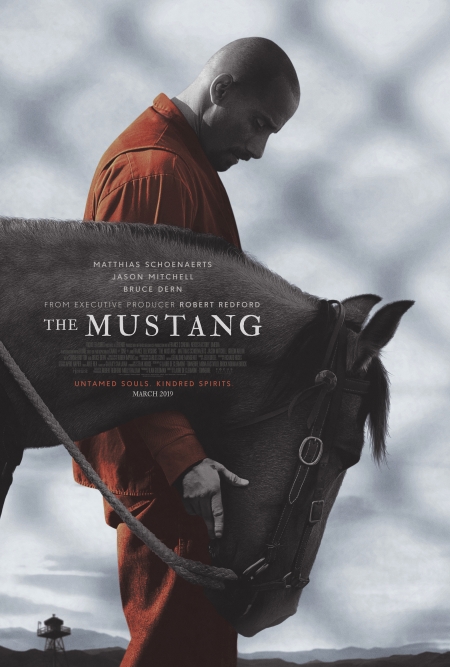 Agenda
Movie releases, Festivals & DVDs

Theatre plays, Ballet, Opera

Jazz, Rock, Pop, Symphonic & Co

Museums and Art Galleries

If you have some spare time...