THE MARKET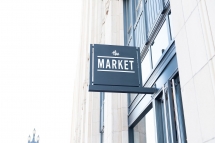 The Market on Market, the new place to be to do your grocery shopping in San Francisco.
Grand opening was January 21st. We went, tried and checked for you the very same day. The Market on Market is all at once a supermarket, a grocery store and a sophisticated food court. It just opened on the ground level of the Twitter building @ 1355 Market Street.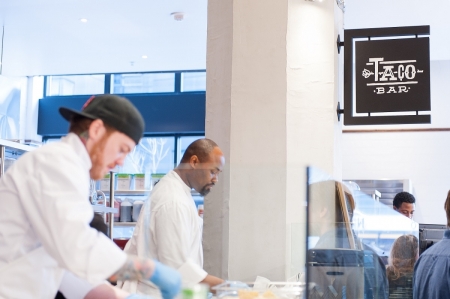 It was actually not really crowded for its first steps on Wednesday, except for the Taco Bar that appealed to a lot of people already. We made a stop at the Bar à Huitres/ Bar à Sushi. The beets sald was most probably too small but nicely presented and definitely tasty.
We also appreciated the space, filled with light thanks to its large window with a view on... the busy Street.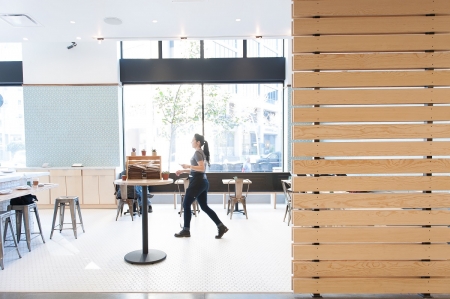 Most probably inspired by Eataly in Manhattan (except there is no Italian theme), The Market intends to gather people, to let them wander from a stand to another, grab a seat at one of the restaurant area in a casual, and yer sophisticated atmosphere.
We noticed a tempting cheese stall, a qualitative butcher's shop, fruits and vegetables nicely organized on their shelves, a Taco Bar, a Sushi and Oysters bar, pastries, chocolates, wine, flowers, tapas and even beauty products from the local (Marin) brand, EO Exchange.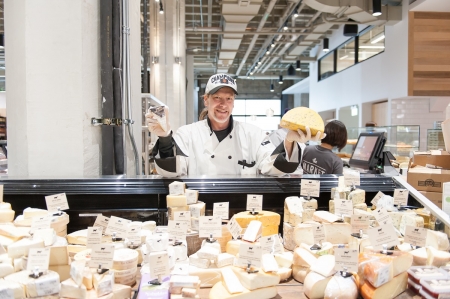 Parking could be an issue in the area. But if you work there, that could become your new lunch break spot. Tourists will find it very convenient too. And we defintely will go back to check the new future developments.
The Market
1355 Market Street (@10th Street)
Twitter Building
Agenda
Movie releases, Festivals & DVDs

Theatre plays, Ballet, Opera

Jazz, Rock, Pop, Symphonic & Co

Museums and Art Galleries

If you have some spare time...