The IPO thing: Will Lyft and Uber take SF Real estate prices for a ryde?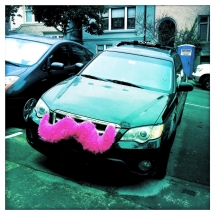 Lyft's IPO took place a few weeks ago. And, as planned, Uber followed its competitor with its own one on May 10. Now, what impact will it have, especially on the real estate prices in the Bay Area?
Browsing through old time (old time being a relative concept) photos, that one popped up. Hard to think Lyft cars were carrying these pink faux fur mustaches around the city for months. That was not even 10 years ago. Time has flown by while Uber and Lyft became the key partners of our day to day life.
For a few months already, articles have been shared here and there, announcing the big changes these highly anticipated IPOs would bring to the Bay Area, depicting the consequences of the generated cash flow on the real estate prices.
Misha Weidman recently wrote and posted an article about this matter, bringing some nuances and basically trying to analyze rather than to fantasize.
He is starting with some figures that were detailed in the NY Times >> When Uber and Airbnb go public, San Francisco will drown in Millionaires - NY Times
Briefly, in 2018, there have been 5,600 homesales in San Francisco. Almost half of them were ''single family homes''. Bring a few thousands of new millionaires to the market... Yes, it will have an impact.
But there are so many other factors to take into consideration to be able to draw conclusions. Misha is nuancing the whole picture with an analyzis of Facebook's IPO (back in 2012) and its consequences on the local market, and of current real estate in-depth trends in the Bay Area.
We invite you to read his article on his blog, Real Data SF.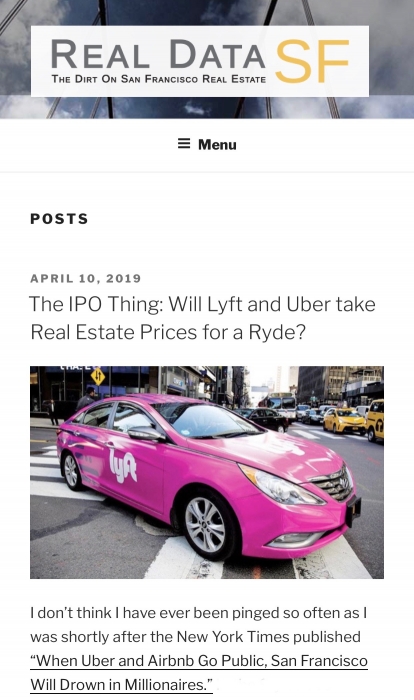 Follow the link to Misha Weidman's sales history in San Francisco and current listings >> click here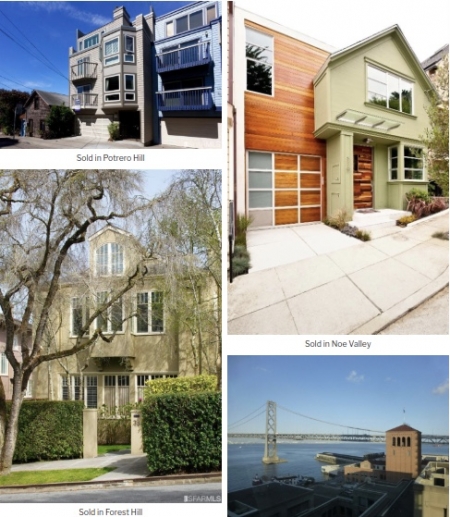 Agenda
Movie releases, Festivals & DVDs

Theatre plays, Ballet, Opera

Jazz, Rock, Pop, Symphonic & Co

Museums and Art Galleries

If you have some spare time...