THE FRENCH PIANIST, MAXENCE CYRIN, IN SAN FRANCISCO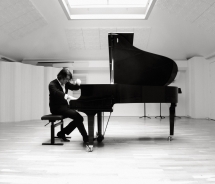 The French pianist, Maxence Cyrin, will tour in Canada and the US in June. 11 concerts from Washington to Los Angeles with one in San Francisco!
We heard about his coming to San Francisco and that's how we discovered the artist. And it was like an enchantment.
Maxence Cyrin is definitely an atypical artist and one of his kind. Since he started his career, he changed his style, stopped singing, refined his looks to focus everything on the piano itself. His success is huge and Maxence Cyrin keeps performing live all year long.
You like Justice, Depeche Mode, Massive Attack, the Pixies, MGMT... ? Pretty diverse pop rock repertoire that Maxence Cyrin revisits, renews and appropriates to offer a different inspired version of his own at the piano.
Listen to Where is my mind from the Pixies. So captivating!
You should also like No Cars Go from Arcade Fire, or D.A.N.C.E from Justice or KIDS de MGMT...
In France, some reviews mention Sati, Ravel and Debussy to try to describe his style, inspiration and spirit with Modern Rhapsodies, Novö Piano and now Nonö Piano II that includes new covers of Goldfrapp, Björk, Grace Jones, Billy Idol, The Cure... and Dominique A (a French singer).
The excellent Bimbo's 365 Club has got the bright idea to host Maxime Cyrin for a pretty unique concert on June 17, the second to last ne before Los Angeles on June. Check all concert dates, here.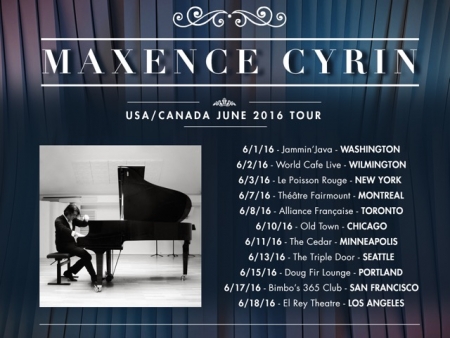 MAXENCE CYRIN
@ Bimbo's 365 Club
Friday, June 17, 2016
To buy your tickets, click here.
Agenda
Movie releases, Festivals & DVDs

Theatre plays, Ballet, Opera

Jazz, Rock, Pop, Symphonic & Co

Museums and Art Galleries

If you have some spare time...