The French electronic music duo The Blaze is coming to San Francisco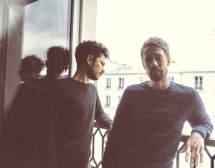 The French electronic duo, The Blaze, will make the Regency Ballroom its own Territory on October 25, 2018.
***
The Blaze in San Francisco
> LostinSF GIVEAWAY contest on Instangram
***
The Blaze... is a duo, French duo actually, composed of Jonathan and Guillaume Alric, 2 cousins, who have been living here and there in France and abroad, and are now based in Paris. They have been noticed for their stunning videos.
A few months ago, thanks to Facebook or Instagram, I discovered by random the video, Heaven, by The Blaze. I did not pay much attention to the fact they were French...
I just liked it right away, with mixed feelings, because the video is so realitic, there is something almost unsettling. As if it was too much for a music video. It is more of a music short movie actually.
Behind Heaven... the Blaze. The French duo is leaving a bit everybody speechless for the visual creativity, the insanely refined style, the raw emotion. You most probably also watched and listened to Territory.
They actually have a knack for films and movies. Their passion is all about the cinema. And it happens that the electronic music allows them to push their passion even further by its ability to add power to the story and the narrative.
They love cinema so much that the cinema noticed it. In 2017, they got the Film Craft Grand Prix at the Cannes Festival, an award that is usually given to advertising movies. The jury fell under the charm of Territory, technically and esthetically speaking... and musically speaking obviously.
They released their first album Dancehall early September.
The Blaze will perform at the Regency Ballroom October 25, 2018.
No need to say that the groundfloor will be electrified!
The Blaze
@ the Regency Ballroom
Thursday, October 25, 2018
To buy your tickets, click here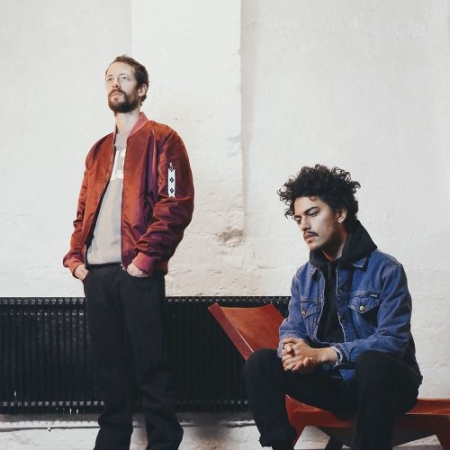 Agenda
Movie releases, Festivals & DVDs

Theatre plays, Ballet, Opera

Jazz, Rock, Pop, Symphonic & Co

Museums and Art Galleries

If you have some spare time...