THE FRENCH ELECTRO MUSIC GROUP CLUB CHEVAL WILL MAKE A STOP IN SF IN FEBRUARY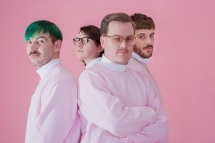 The french musicians of Club Cheval are coming to SF. They will be at Audio, the ''discotech'' considered as a DJ Mecca in San Francisco.
Club Cheval... is a French group. That, you could easily guess. An electro music band actually. 4 members, 4 French guys from Lille (located in the ''Pas de Calais, Northern France): Myd, Sam Tiba, Panteros666 et Canblaster.
They already performed in San Francisco, that was last July at the Mezzanine following the release of their first album, ''Discipline''.
They are coming back to SF, at AudioSF, the club dedicated to Electro afficionados on 11th Street.
Club Cheval will also play here and there in the US between SF and NY, including San Diego, LA, Seattle and Chicago. Follow them on Instagram.

To get a better idea of the music, style and rythms...
On Thursday night, to be the perfect French in SF, you will have to choose between Club Cheval and Wax Tailor at the Regency Ballroom or attend both. Run fast.
Club Cheval
@ Audio SF
Thursday, February 9, 2017
To buy your tickets, click here.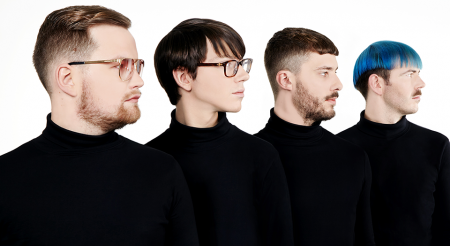 Agenda
Movie releases, Festivals & DVDs

Theatre plays, Ballet, Opera

Jazz, Rock, Pop, Symphonic & Co

Museums and Art Galleries

If you have some spare time...