THE FRENCH BAND NOUVELLE VAGUE WILL TOUR THE US WITH A CONCERT IN SAN FRANCISCO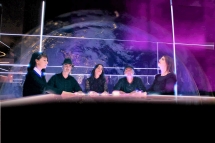 The French project Nouvelle Vague is coming back with a 6th album, I could be happy and the annoucement of a great US tour this upcoming Spring, with a concert in San Francisco.
Nouvelle Vague, the band, the group, the projet, started and lead by Marc Collin et Olivier Libaux since 2004 just released a new album, I could be happy and announced at the same time a whole program of concerts including 9 dates between Canada and the US with...
the Bimbo's 365 Club
(could be their favorite venue in SF)
in San Francisco
on Friday, March 31, 2017.
To buy your tickets, click here.

Briefly... in 2004 Nouvelle Vague had released its first album, called... Nouvelle Vague. Easy:-) It was followed by 4 other ones including Couleurs sur Paris featuring an impressive line-up of renowned French or French speaking artists including Vanessa Paradis, Julien Doré, Yelle, Soko or Coeur de Pirate.
In 2011, came The Singers. And since then, a lot of live performances but no new production.
In 2012, Nouvelle Vague already performed in San Francisco, at the Bimbo's 365 Club already. Our article on LostinSF.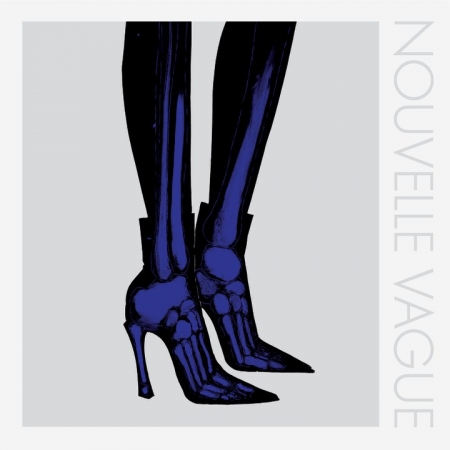 And then 2016. Nouvelle Vague recently announced a new project with a first achievement being their new album I could be happy: new covers, but also, for the first time, original own compositions and new contributions like with Caravan Palace.
Here is how it sounds like, with their Bossa Nova version of Ever Fallen in Love. Surprisingly, it makes us think from time to time of Blue Velvet. Which is definitely a compliment.
NOUVELLE VAGUE
@ the BIMBO'S 365 CLUB
Friday, March 31, 2017
To buy your tickets, click here.
On sale, starting December 16, 2016 at 10am.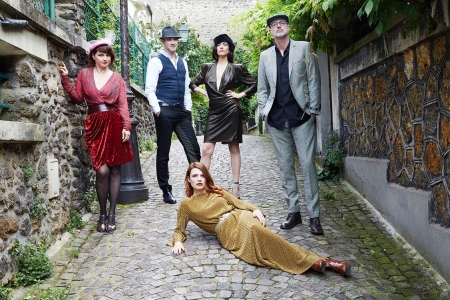 Crédit Photo : Julian Marshall
Agenda
Movie releases, Festivals & DVDs

Theatre plays, Ballet, Opera

Jazz, Rock, Pop, Symphonic & Co

Museums and Art Galleries

If you have some spare time...