The French animated movie My Life as a Zucchini opens in San Francisco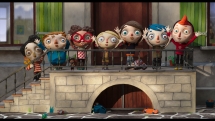 Happiness is easy... easy as a good movie. My Life as a Zucchini is a pure delight, bringing you tears and smiles all at once. A must see!
My Life as a Zucchini... The title itself is surprizing. And then, you see this funny, sweet, tiny character with his eyes as round as marbles, with his blue hair, with his tiny red ears and nose... and you can't help but diving into this beautiful universe of his. His name is Icare, but he prefers to be called Zucchini, the way his mom used to call him.
Everything is sweet, poetic, nice, subtle. Kids words are moving beyond expectation and understanding. It is not naive, but simple and beautiful.
Céline Sciamma co-wrote the scenario. We can feel her sensitivity, that was revealed to us in Tomboy, then Girlhood and recently, Being 17. It happens that Girlhood is now available on streamimg on Netflix. Another must see. Trust us!
My Life as a Zucchini is like an ode to love and happiness. And the stop motion adds like a slowness that contributes to the poetry of the tale.
Brought to life through memorably bold character designs and expressive stop-motion animation, the story soars with laughter, sorrow, joy, and above all, stands as a testament to the resilience of the human heart.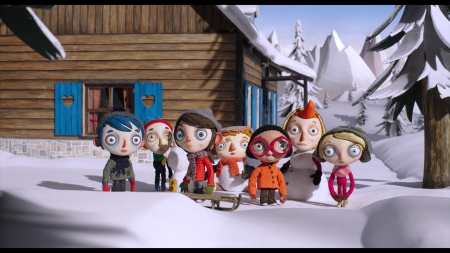 The story briefly...
After his mother's sudden death, Zucchini is befriended by a police officer, Raymond, who accompanies him to his new foster home filled with other orphans his age. At first he struggles to find his place in this, at times, strange and hostile environment. Yet with Raymond's help and his newfound friends, Zucchini eventually learns to trust and love, as he searches for a new family of his own.
The trailer...
From its debut in Director's Fortnight at Cannes to winning audience awards at festivals around the world, this accomplished debut feature from director Claude Barras, based on a script from acclaimed writer/director Céline Sciamma has been nominated for both a Golden Globe and Academy Award. Ok, Zootopia got the Oscar, but let say the competition was really tough:-)
My Life as a Zucchini is a movie to watch and watch all over again. It is that kind of movie you cannot easily leave behind. The characters stay with you and your mind cannot help but wandering back to the story.
MA VIE DE COURGETTE
(MY LIFE AS A ZUCCHINI)
By Claude Barras
Opens March 3rd, 2017 in San Francisco and the Bay Area
Theatres and showtimes everywhere in the US, click here.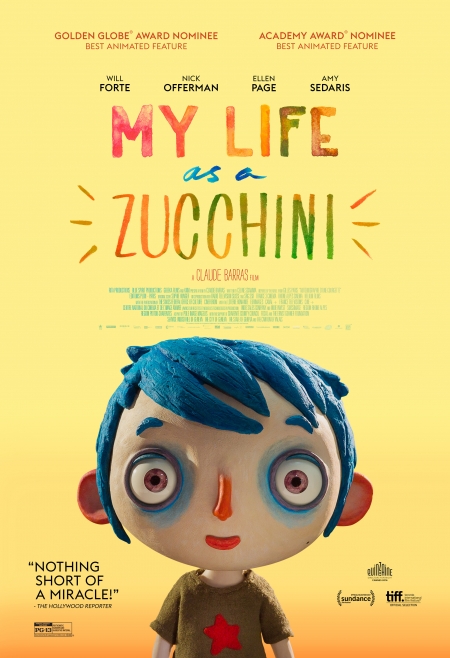 Agenda
Movie releases, Festivals & DVDs

Theatre plays, Ballet, Opera

Jazz, Rock, Pop, Symphonic & Co

Museums and Art Galleries

If you have some spare time...