The Fall of the American Empire: the latest movie by Denys Arcand, opens in San Francisco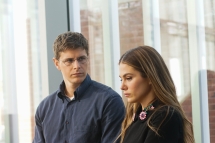 We owe him the Decline of the American Empire and The Barbarian Invasions. The French Canadian film director Denys Arcand is coming back with the Fall of the American Empire, opening in San Francisco and the Bay Area.
A satire in a comedy... that's what it is and it has been Denys Arcand's signature for decades.
The movie denounces and condemns the power of money, tax heavens, financial montages, corruption, alerts on work conditions, low wages... a social and political satire, definitely, but with that sense of humor made of idealism and cynicism.
This new Denys Arcand film takes a witty yet touching look at the predominance of money in a society where all other values seem to have crumbled. But there is hope actually. And that's part of the charm of course. There is hope because, the power of money may have contributed to the decline and then the fall of the American Empire. But serving altruism, the effect could be reversed. Between utopia and common sense.
Beyond this mix that Denys Arcand is perfectly playing with, it is a real pleasure to be in Montreal, to see the gorgeous mural with Leonard Cohen's portrait, to take a walk throughout the Plateau Mont Royal, to discover an ultra-modern city, so American at the first sight, and yet speaking French.
The story briefly...
Pierre-Paul Daoust, an intellectual with a PhD in philosophy, is forced to work as a deliveryman to afford a decent living. One day while delivering a parcel, he gets caught in a hold up gone terribly wrong: two dead and millions in cash laying on the ground. Pierre-Paul is confronted with a dilemma leave empty handed, or take the money and run?


The trailer...
La Chute de l'Empire Américain
(The Fall of The American Empire)
By Denys Arcand
Opens June 7, 2019 in San Francisco and Palo Alto, then progressively in the Bay Area.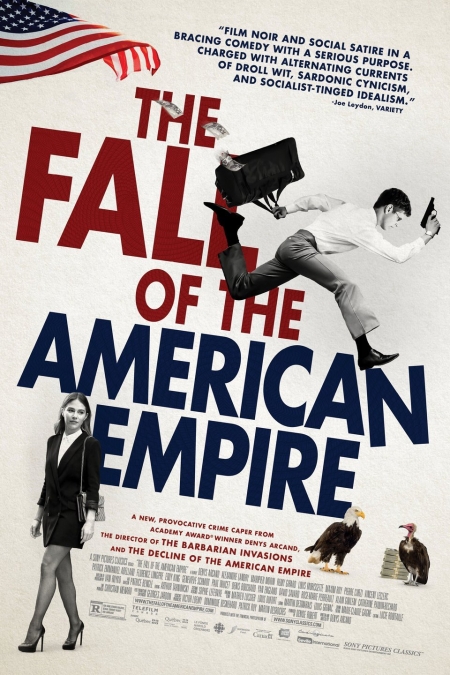 Agenda
Movie releases, Festivals & DVDs

Theatre plays, Ballet, Opera

Jazz, Rock, Pop, Symphonic & Co

Museums and Art Galleries

If you have some spare time...