The de Young is extending the exhibition Gauguin: A Spiritual Journey until June 23.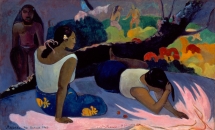 The de Young is presenting its exhibition dedicated to the French artist Paul Gauguin, with more than 60 works, for the first time in San Francisco, until June 23, 2019.
The first exhibition at FAMSF dedicated to the work of Paul Gauguin will explore two themes central to his career: the relationships that shaped his life and work, and his quest to understand spirituality, both his own and that of other cultures he encountered. Through an exceptional partnership with the Ny Carlsberg Glyptotek in Copenhagen, more than sixty Gauguin works will be on view—ranging from oil paintings and works on paper to wood carvings and ceramics—alongside art of the Pacific Islands from the FAMSF collection. Combined, these works encompass distinctive phases of Gauguin's career to show the development of his ideas, the scope of his oeuvre, and the inspiration he found in New Zealand, the Marquesas Islands, and Tahiti.
Gauguin: A Spiritual Journey will feature works showing the deep influence that other artists, places, and relationships had on the arc of his career. Embarking on a profession in painting with no formal training, Gauguin was mentored by Impressionists including Camille Pissarro and Edgar Degas. (In fact, as an avid collector himself, Gauguin originally owned two of the Pissarro paintings on view in the exhibition.) Later collaborations with Vincent van Gogh and Émile Bernard show experiments with Symbolism as Gauguin developed his own distinctive style of painting, using flat fields of bold color and dark outlines that in turn influenced artists including Pablo Picasso and Henri Matisse.
The exhibition follows the progression and scope of Gauguin's work, from an early drawing to better-known paintings inspired by his travels to Tahiti, such as Tahitian Woman with a Flower. Although Gauguin is best known as a painter and printmaker, the exhibition will also feature fifteen experimental ceramics and intricate wood carvings.
The exhibition also aims at highlighting Gauguin's fervent interest in the art and spirituality of Oceania, the Marquesas Islands, and Tahiti of course.
Gauguin: A Spiritual Journey is organized by Christina Hellmich, curator in charge of the Arts of Africa, Oceania, and the Americas at the Fine Arts Museums of San Francisco, and co-organized by Line Clausen Pedersen, curator at the Ny Carlsberg Glyptotek, Copenhagen.
GAUGUIN: A Spritual Journey
@ de Young Museum
November 17, 2018 to April 7, 2019 June 23, 2019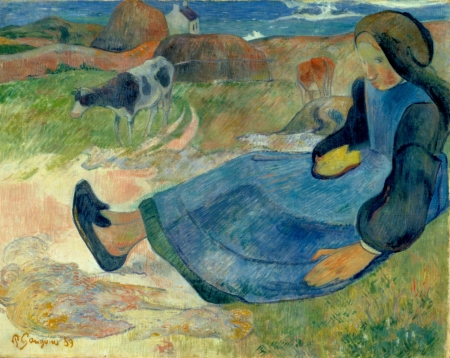 Agenda
Movie releases, Festivals & DVDs

Theatre plays, Ballet, Opera

Jazz, Rock, Pop, Symphonic & Co

Museums and Art Galleries

If you have some spare time...