THE BEST CROISSANTS IN SAN FRANCISCO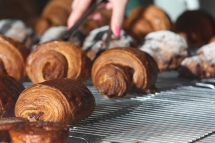 [updated] We most probably found a new contender to become a member of the very private club of the best croissants and viennoiseries in San Francisco.
There are a couple of talents that you can credit French people with, including the one to appreciate with a rather sure judgement... croisssants and viennoiseries. It is part of our DNA. And it seems like we may have found a rare gem.
Arsicault Bakery is a brand new addition in the Ineer Richmond. On Arguello, right before entering Clement Street, in the former Blissful Bites location. Armando just opened a new bakery in that space, inspired by a family tradition to achieve his own passion.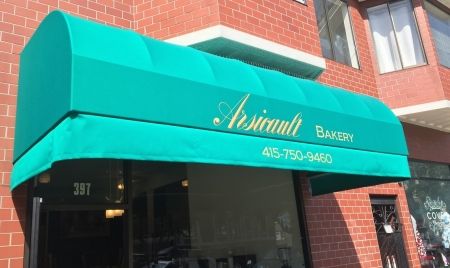 We tasted the croissants and the chocolate croissants. A pure delight! We could not help but picking up crubs on the table until the last one. Soft and fluffy on the one hand, slightly crusty on the other hand. This fragile balance most probably makes the whole difference.
Armando just opened the place. You can already have a coffee (not yet expressos, but soon) to pair with the viennoiserie of your choice. He told us that he had in mind to offer also tiny pastries in a near future. And even maybe some bread! We can't wait!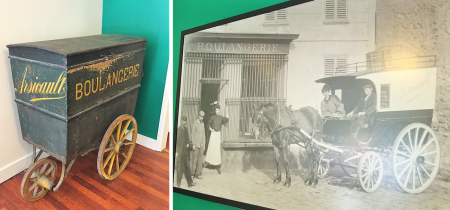 Now you know where to go for your next breakfast, and the one after, and the one...
Update :
Last Spring, 2015, we introduced you the new Bakery Arsicault. Since then, everybody followed us and Armando's reputation grew fast. Thanks a lot for your trust.
And then, beginning of August 2016, Arsicault was even ranked by the online magazine BonAppetit.com in the nest new bakeries in the US. Congrats, keep up he good job! But be prepared for a long line and currently 4 pastries per person is the maximum. #thepriceofthesuccess
ARSICAULT BAKERY
397 Arguello Boulevard, San Francisco
Check our useful addresses gathering some of the best bakeries and pastry shops in San Francisco and the Bay Area. Among them, b Patisserie, Thorough Bread, Tartine, Craftsman and Wolves... are part of our favorite ones for croissants and viennoiseries. Bon appétit!
Agenda
Movie releases, Festivals & DVDs

Theatre plays, Ballet, Opera

Jazz, Rock, Pop, Symphonic & Co

Museums and Art Galleries

If you have some spare time...