THANKS TO LOSTINSF ET BONJOUR PETIT, CUSTOMIZE YOUR LITTLE ONES LOVEYS AND MORE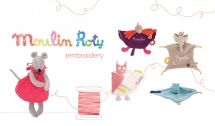 [Special Offer] With Bonjour Petit, discover the whole selection of products by the French brand Moulin Roty, available in San Francisco and beyond. Bonjour Petit now offers an Embroidery service to customize your gifts. Free with LOSTINSF until November 28, 2016.
Bonjour Petit offers online the whole collection of the French brand Moulin Roty in the US on a wide scale, and in San Francisco of course. That you knew already.
Discover the whole collection of loveys, clothes, toys and more selected by Bonjour Petit. Click here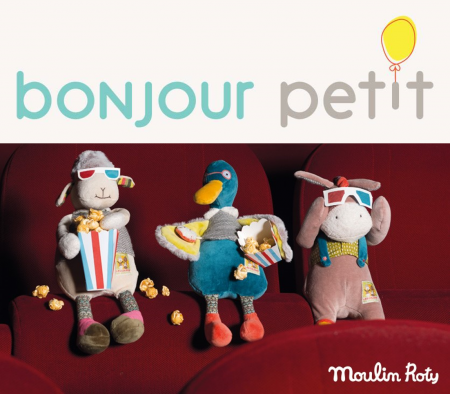 A few weeks ago, Bonjour Petit got the bright idea to offer a new service. With the Embroidery option, you can customize your gift for your little ones or friends and family kids.
It is going to help browsing through Lost and Founds at airports, schools, daycares...
THE EMBROIDERY WITH BONJOUR PETIT
INSTRUCTIONS
Which articles can be embroidered?
The loveys, definitely... (also called doudous in French sweet jargon).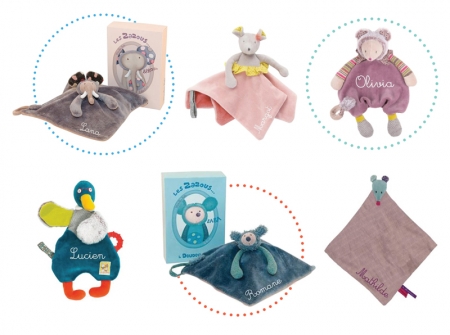 ... but also tiny backpacks and bath towels. That makes sense, doesn't it?


What can we embroider?
One word-name until 14 characters max. No poems, no long messages then. If you gave a pretty (and yet) long name to your child, think of a sweet nickname.
Also, kiss, Sweat Dream, Sweetheart, pumpkin, PK (even better:-))... sweet words work great.
How long does it take ?


Embroideries will be made in France, in Moulin Roty's workshops. So it should take from 6 to 12 days. You will be on time for the Holiday. We did it on purpose!
How much is it ?
$9 for the embroidery. But with LOSTINSF, it is free until November 28, 2016.
Cannot be combined with another promotional offer.
How to use this offer by LOSTINSF ?
Pretty simple. At the check out, specify the promo code...
LOSTINSF_EMBROIDERY
-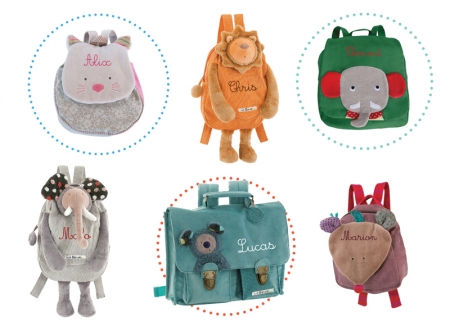 BONJOUR PETIT
The Moulin Roty Official US Online Store.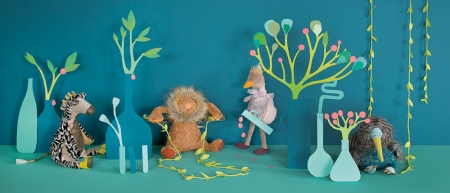 Agenda
Movie releases, Festivals & DVDs

Theatre plays, Ballet, Opera

Jazz, Rock, Pop, Symphonic & Co

Museums and Art Galleries

If you have some spare time...