Swing with Decathlon for its first golf tournament in San Francisco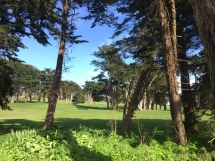 Decathlon opened recently its first location in the United States on Market Street, here, in San Francisco. Since then, the French emblematic retailer has been working to share its passion for sports. Its motto: making sports accessible for all.
On March 25, Decathlon will be hosting its first golf tournament, here, in San Francisco. A great opportunity to participate to a friendly event at the Golden Gate Park Golf Course for a nine hole tournament. Kick off the golf season and eventually get to learn about Decathlon and its golf brand, Inesis.
To buy your tickets > Swing with us! Decathlon's First Golf Tournament.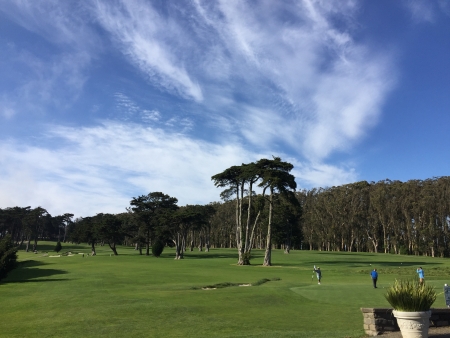 Speaking of golf, let's share our selection of golf courses in San Francisco and around. It has been reviewed and approved by a friend of ours who happen to follow LostinSF and is a advanced golf player who has practically tried them all.
> Golf courses in San Francisco and the Bay Area
If you are more tennis or yoga oriented, you should take a look at the other events organized, hosted or supported by Decathlon > DecathlonUSAevents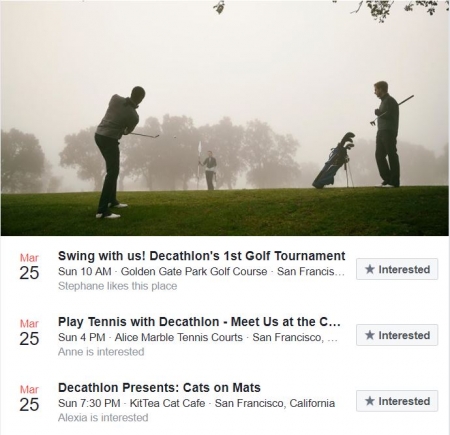 Sports for all !
Agenda
Movie releases, Festivals & DVDs

Theatre plays, Ballet, Opera

Jazz, Rock, Pop, Symphonic & Co

Museums and Art Galleries

If you have some spare time...