Superpoze will be at the Rickshaw Stop in San Francisco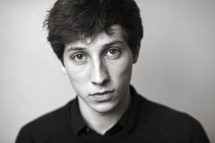 Tickets have been won.
We almost missed it. Superpoze will be at the Rickshaw Stop on May 5. We fell in love with this French guy's Electro poetry. We would like to share so please join us!
Win 2x2 tickets
to see Superpoze
on Friday, May 5, 2017
at the Rickshaw Stop.
Simply answer the following question.
What is the title of his latest andd already 2nd album?
Email us your answer at [email protected]
Please use only one email address per person.
Specify SUPERPOZE as the object of your email.
Specify also your name to be transmitted to the organizers for the will call.
2 persons will be picked randomly and win each 2 tickets to see Superpoze at the Rickshaw Stop on Friday, May 5, 2017.
You can participate until Friday, May 5, 2017 at 10am.
The winners will be notified by email
We almost missed his coming and found out about him only a few days ago. He is part of this great bunch of very young French producers, like Madeon, Petit Biscuit, Fakear, the Geek x VRV... following up after talented predecessors such as Jean-Michel Jarre, AIR, Phoenix... (by the way, they all have an upcoming concert in San Francisco. Check our calendar.)
And since the very well behaved San Francisco loves Electro, we are fortunate enough to have these young talents also performing here.
In France, Les Inrocks (popular magazine a bit like Rolling Stone) are so enthusiastic about Superpoze. With FOR WE THE LIVING, his latest album, they said he was figuring out the end of our world with sublime and magnificent music.
We started listening to the album and watching his videos in ulra slow motion. we love the whole thing. It is kind of romantic, powerful, genuinely elegant, meaningful.

See you at the Rickshaw Stop Friday night to discover him live, dance and find out about the end of the world that maybe will be less scary through his music and inspiration.
Just listen to For We The Living and you should understand our enthusiasm.
SUPERPOZE
@ the RICKSHAW STOP
Friday, May 5, 2017
To buy your tickets, click here.
THIS EVENT IS 18 AND OVER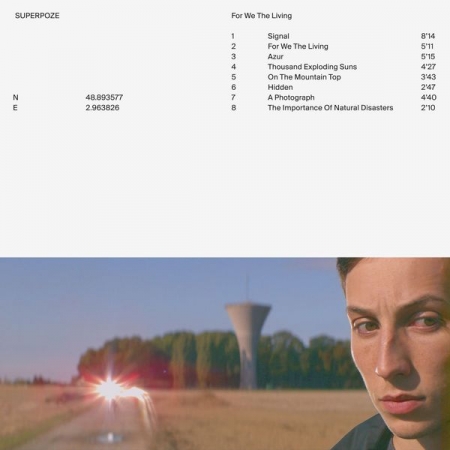 Agenda
Movie releases, Festivals & DVDs

Theatre plays, Ballet, Opera

Jazz, Rock, Pop, Symphonic & Co

Museums and Art Galleries

If you have some spare time...