Stephane Meloni, French chef at Castagna in San Francisco, developed a taste for TV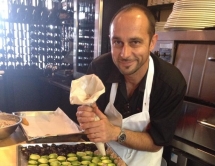 You most probably heard about Guy's Grocery Games program on Food Network. Stéphane Meloni, French chef at bistro Castagna, has won a chance to come back for a new contest.
Guy's Grocery Games is a surprising game that bet on chefs talents... but also rapidity. They have about 30 mns to do their groceries, cook their dish, and prepare 4 plates, 3for the judges and one for the ''beauty'' contest.
French chef Stéphane Meloni, at bistro Castagna on Chestnut Street in the Marina, already attended the contest last Spring. He is back for his revenge and will compete against Chase Meneely on October 30, 2016.
Sunday, October 30, 2016
Guy's Grocery Games
Stéphane Méloni vs Chase Meneely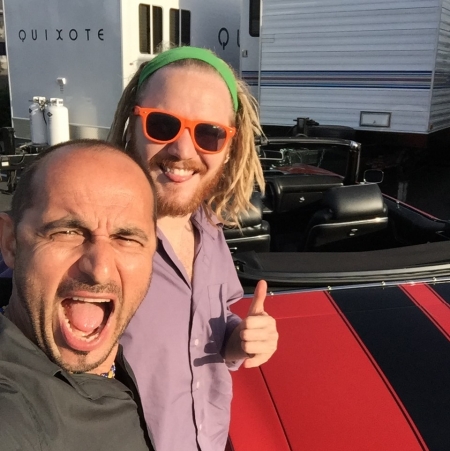 Chase is only 26 but he has been cooking professionally for the last 11 years and has been in love with the idea of food since hewas around 6! For his carreer, Chase escaped from conventional kitchen life. "Moving to Colorado was the greatest thing I could have done, it opened my eyes to new possibilities of using my love and knowledge for food in different lights. The food network has given me a lot of really cool opportunities and I am looking forward to the bright future ahead!" Check Up Beet Kitchen, where Chase offers catering services and shares his passion through online cooking lessons.
And regarding Stephane Meloni, make a reservation at Castagna et discover by yourself the provençal savors he is dedicated to prepare. For Castagna, he assured us that he would take way more than 30 mns for the plates he will bring to your table:-)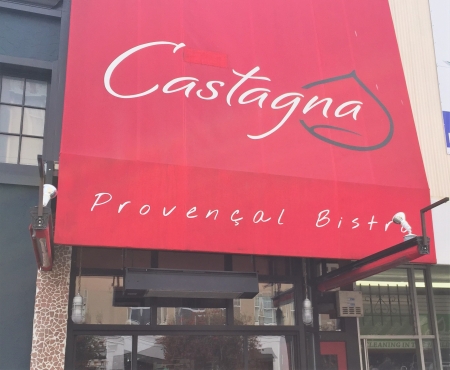 To get a better idea, Castagna is part of the Top 10 Diners' Choice Winners in the SF French Restaurants category by Opentable. Congratulations!
And what about Castagna's menu... you know what? Take a look and check yourself. Pissaladière, Lasagnes façon grand-mère, Pistou, Steak tartare, Ratatouille... It is a very gourmet menu gathering French cuisine landmarks, that will stir up your appetite.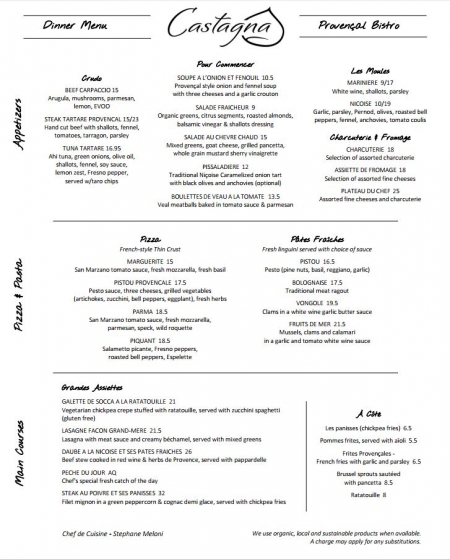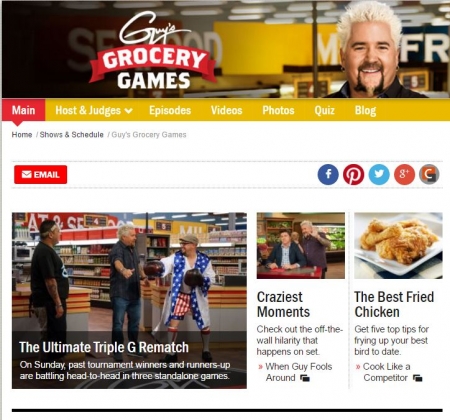 Food Network
Guy grocery's games redemption tournament
Agenda
Movie releases, Festivals & DVDs

Theatre plays, Ballet, Opera

Jazz, Rock, Pop, Symphonic & Co

Museums and Art Galleries

If you have some spare time...