Spring Has Sprung Once Again in the Housing Market in San Francisco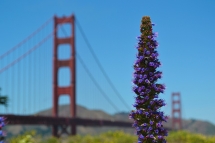 Spring is traditionally a very active period of the year for the housing market in San Francisco.
Spring 2017 is no exception to the rule...
Is it still necessary to introduce Misha Weidman, real estate blogger, broker, and a regular contributor to LostinSF?
Thanks a lot Misha for sharing an insight about Real Estate figures and trends in San Francisco that will definitely help potential sellers or buyers.
MEET MISHA WEIDMAN ON JUNE 8, 2017
By the way, thanks to the FACCSF (French American Chamber of Commerce of San Francisco), you will have an opportunity to meet Misha at their upcoming event Meet the Expert, on June 8, 2017. Misha will be there to answer your questions and summarize ''Everything you wanted to know about buying a home in San Francisco''.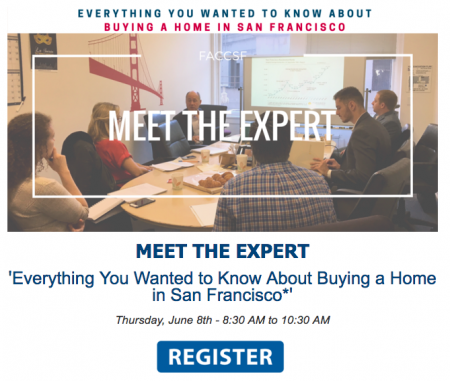 Now let's get back to Misha's analyzis...
Between 2012 and 2015, the median price of a single family home in San Francisco increase by around 70% as we came out of the Great Financial Crisis. Condominium prices increased by around 55% during the same period.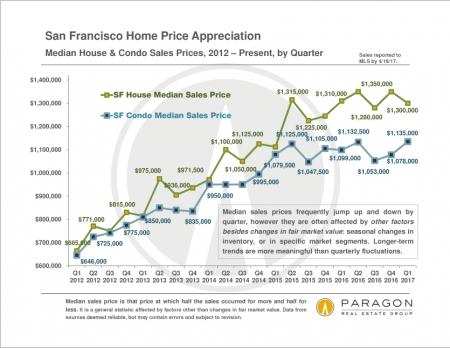 It's not surprising, then, that the market took a breather and leveled off a bit during 2016. However, along with the return of warmer, dryer weather, buyers seem to be returning to the market in droves, and there is simply not enough inventory to meet demand. While it's still a little too early to tell, our data suggests that things are heating up again (...)
Read further on www.RealDataSF.com.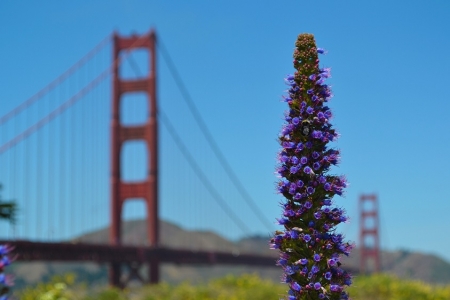 RELATED ARTICLES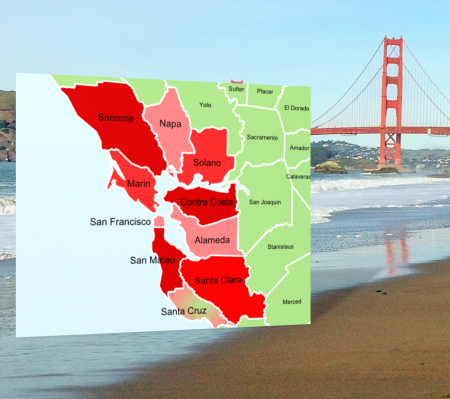 Real Estate Update... How Does San Francisco Compare to Other Bay Area Markets?
While we wait for the rain to stop and for the market to give some sign of its direction this spring, let's take a look at what's going on around us. Read further.

After the elections, how is the real estate market in San Francisco doing?
All the news is still gravitating towards Trump's elections and first actions. Misha Weidman gives us his feeling about the San Francisco real estate market with the first after elections impact. Read further.

San Francisco's Hottest Neighborhoods: Not Where You Might Think.
San Francisco's Hottest Neighborhoods: Not Where You Might Think. Let's take a closer look following Misha Weidman's investigation and analysis. Read further.

Are condos cooling? Are homes still hot?
Misha Weidman is decoding for us the current real estate market in San Francisco with some figures and facts to counterbalance or finetune some rumors that roamed around recently (...)

2015 SF Real Estate Market in a nutshell
To better anticipate 2016, we asked Misha Weidman to synthesize for us the main trends of San Francisco Real estate in 2015. Read further.

San Francisco Real Estate Latest Trend
It's now a buyers' market for higher end homes and condos. Here's Misha Weidman's analysis.

West Portal, quiet and happy to be unnoticed.
Let's take a closer look at West Portal, an often forgotten neighborhood in San Francisco, rather calm and discrete but with a distinctive charm. Read more.

San Francisco Real Estate Overview
What happened in San Francisco real estate in 2014? Read more.

Rent or buy in San Francisco
That is the question, indeed! We asked Misha Weidman, our special adviser for everything related to real estate, and owner of the blog, RealDataSF.com, that unveils, reveals and explains everything you would want to know about the local market. Read more.

San Francisco Real Estate Speculative Bubble
It looks like San Francisco real estate market is on fire. Everybody talks about it, sale pending and sold signs seem to pop up here and there, open houses flourish every week end... Read more.
Agenda
Movie releases, Festivals & DVDs

Theatre plays, Ballet, Opera

Jazz, Rock, Pop, Symphonic & Co

Museums and Art Galleries

If you have some spare time...