SPEND YOUR NYE IN SF WITH JUSTICE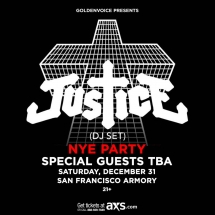 You should remember this NYE at the Armory with the French duo of JUSTICE.
In New York, JUSTICE will perform at Pier 94 for a pre-NYE party/concert. But on the 31st, they will be in San Francisco to help you escape 2016.
JUSTICE, Xavier de Rosnay and Gaspard Auge, jsut released a new album, WOMAN. Great name, especially this year that was supposed to become the Woman's year, if there had not been this huge mishap and unpredicted setback.
JUSTICE comes regularly to SF and contributes toits great electro scene. GoldenVoice just announced their coming back here... at The Armory. If you have never been here, check by yourself. Here is an article on SFist that should help.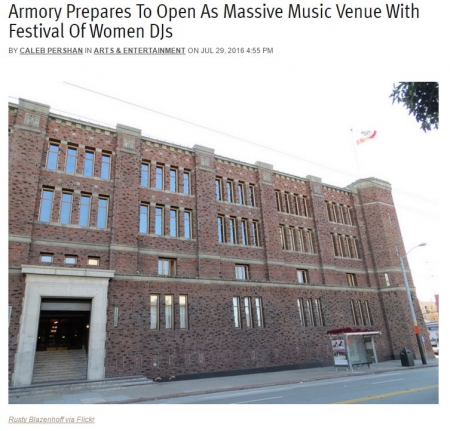 And then listen to RANDY...
Now, you get the picture? You have a better idea of what your NYE could look, sound, feel like... the JUSTICE French way.
JUSTICE
@ THE ARMORY
December 31, 2016
Starting at $69.50
To buy your tickets, click here.
Tickets go on sale on Friday, December 2, 2016 at 10am.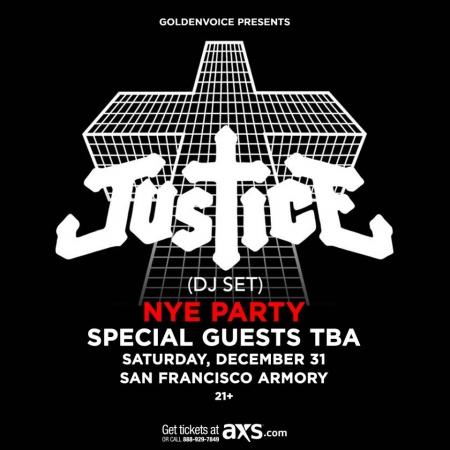 Agenda
Movie releases, Festivals & DVDs

Theatre plays, Ballet, Opera

Jazz, Rock, Pop, Symphonic & Co

Museums and Art Galleries

If you have some spare time...