SPECIAL TAX SEASON MENU AT CHEZ MARIUS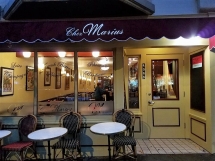 Laurent Legendre, from Le P'tit Laurent in Glen Park, opened Chez Marius, a new French bistro on 24th Street.

Chez Marius opened at former Le Zinc location, that had been serving Noe Valley for the last 15 years. The restaurant itself is great, wide and bright, with a fantastic patio opened most of the year thanks to the great Noe Valley's microclimate.
Laurent Legendre will bring his expertise and know-how that Glen Park residents already appreciate so much. Le P'tit Laurent is renowned for its great and gourmet menu but also for its warmth, simple, friendly and almost family atmosphere.
We already took a look at the menu... You can be sure that Laurent will repect the french bistro tradition and offer French cuisine landmarks such as... escargots, foie gras, steak tartare, moules frites, bouillabaisse, lapin à la moutarde... Sometimes, translation does not help:-)
Taxes take all of a sudden a delicious brand new taste...
Special Tax Menu season 2017
2 courses for $20.17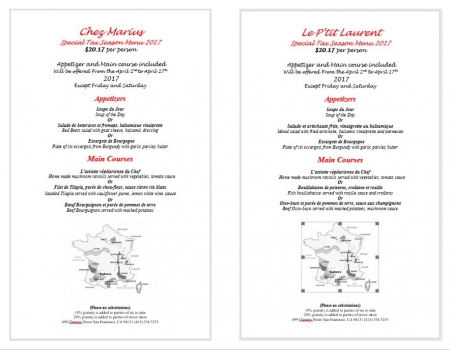 Agenda
Movie releases, Festivals & DVDs

Theatre plays, Ballet, Opera

Jazz, Rock, Pop, Symphonic & Co

Museums and Art Galleries

If you have some spare time...