Speak Up, a French documentary about the freedom of speech and the power of language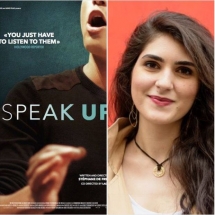 Ideas matter. But being able to articulate them, express them and use accurate words make them even stronger and more convincing.
The documentary by Stéphane de Freitas and Ladj Ly follow the young candidates of the Eloquentia contest in France: an inspiring demonstration of the power that words can give to your ideas and convictions.
The story briefly...
Every year at the University of Saint-Denis, the Eloquentia competition is held to decide "The Best Orator in the 93", a reference to the number of the Seine-Saint-Denis département. Students following any course can participate, and prepare with the help of professional advisors including lawyers, slammers, and directors, who teach them the delicate exercise of public speaking. Over the weeks, they learn the subtle mechanisms of rhetoric, and will affirm their talents, revealing themselves to others, and above all, to themselves. With this new arsenal, Leïla, Elhadj, Eddy and the others face off in a bid to become the best orator in the 93.
Watching this movie, you will inevitably think of the young Parkland students who have been demonstrating that their speech could be heard, that they had the power to express their beliefs and feelings, that their voice could make the difference through words.
The trailer...
Novel Ciné took once again the initiative to bring to San Francisco another French movie we wouldn't have been able to see otherwise with the help of UniFrance and the French Embassy in the US.
Leïla Alaouf, one of the young candidates featured inthe film, will attend the screening and answer your questions.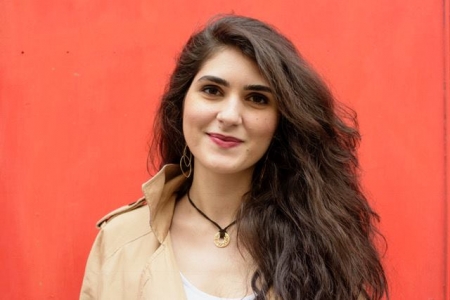 Leïla Alaouf, 26, is a French-Syrian-American activist and journalist working on gender and race issues. She co-wrote the book « scarves and prejudices » and publishes regularly on her own blog. She's currently doing a master degree in literature, gender and postcolonial studies in Sorbonne University. Leila Alaouf is one of the main protagonists of the documentary « Speak Up ».
À Voix Haute, La Force de la Parole - Speak Up
@ the Clay Theater
Monday, April 16, 2018
> Click here to buy your tickets
Version French with English subtitles
Post Screening discussion with protagonist & activist Leïla Alaouf led by Laetitia Jacquart (Bay Area filmmaker) and Emile Bertherat (Lecturer at Stanford University)
Agenda
Movie releases, Festivals & DVDs

Theatre plays, Ballet, Opera

Jazz, Rock, Pop, Symphonic & Co

Museums and Art Galleries

If you have some spare time...