Sorry Angel, the latest movie by French director Christophe Honore, opens in SF and Berkeley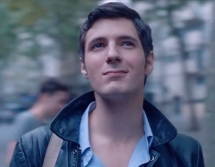 Sorry Angel, the latest movie by French director Christophe Honoré, features a brilliant trio of French actors: Pierre Deladonchamps, Denis Podalydès and Vincent Lacoste.
From Christophe Honoré, you may know Love Songs and the Beloved. The Beloved, a romantic musical drama following misadventures in love a a mother and her daughter, starred Catherine Deneuve and Chiara Mastroianni, accompanied by an outstanding cast including Ludivine Sagnier, Louis Garrel, Paul Schneider and Milos Forman.
Christophe Honoré has such a talent to tell romantic stories. Sorry Angel is one lovely one. This time, not in the musical style - even though the soundtrack is absolutely fantastic. Each song drags you back to the 90s and plays an important part in the movie, supporting the story step by step, and intensifying the emotions.
''Les gens qui doutent'' and ''Cache cache party'' are 2 songs in French. The 1st one is so meaningful. Basically, it is ''I like people who doubt, who are not too sure, who don't want to bother you, who are sometine clumsy...'' The 2nd one was a hit in the 90s. French people in their 40-50 will definitely smile with memories when they will hear it. Otherwise, in the English range, you should melt with One Love by Massive Attack or of course, Pump Up The Volume by MARRS.
Sorry Angel is the English title for ''Plaire, Aimer et Courir vite...'' which literally means ''Appeal, love and run fast...'' The whole movie is carried by 3 outstanding French actors Pierre Deladonchamps (Stranger by the Lake), Denis Podalydes and Vincent Lacoste (Hippocrates: Diary of a French Doctor).
The story briefly...
Paris, 1993. Jacques (Pierre Deladonchamps) is a successful novelist in his thirties who is at a crossroads in his life. He lives with his young son and is dealing with being HIV positive, trying to maintain his sense of romance and humor in spite of the turmoil in his life and the world. While on a work trip to Brittany, he meets Arthur (Vincent Lacoste), an aspiring filmmaker in his early twenties, who is experiencing a sexual awakening and eager to get out of his parochial life. Arthur becomes instantly smitten with the older man and follows him back to Paris.

With Sorry Angel, we can't help but think of the movie BPM (Beats per Minute). They both have in common a stunning soundtrack. But actually, they are realy different. BPM was a fight, a movie to denounce the cowardice and the lies by the authorities and the society when AIDS struck in the 90s.
Sorry Angel is above all love story, first love for one of them, last love for the other one, an overwhelming tale since the very beginning when they saw each other for the first at the theater. Sorry Angel is about love and loss, about youth, about genuine optimism on the one hand and fate on the other hand.
Pierre Deladonchamps is so perfect, the Parisian dandy, who pays a lot attention to his words (He is a writer after all or before all!), who can be selfish and sympathetic, who can be hurtful and yet so moving. Denis Podalydès also is nothing but perfect with his smile, his gaze, his friendly presence, his bitter sweet sense of humor. And Vincent Lacoste? He is overly perfect. As soon as he is coming out, everything changes. His smile, his clumsiness, his spontaneity, his nonchalance and insouciance, his youth, his beauty. He is absolutely irresistible.
It is really hard to leave the film behind, to leave the characters behind. You keep thinking about them and you kind od want to get back there, to be with them, listen to them, grab some more music, some hope maybe even though we know the drill.
Sorry Angel - Plaire, Aimer et Courir vite...
Opens March 15, 2019
@ Opera Plaza Cinema à San Francisco
@ Shattuck Cinemas à Berkeley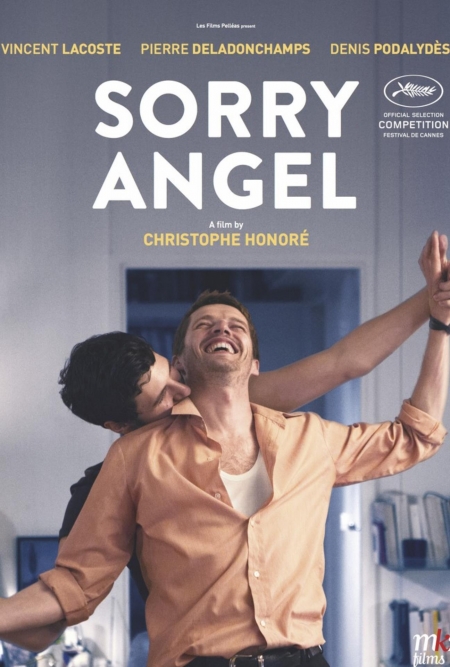 Agenda
Movie releases, Festivals & DVDs

Theatre plays, Ballet, Opera

Jazz, Rock, Pop, Symphonic & Co

Museums and Art Galleries

If you have some spare time...