Songhoy Blues, Rock and Groove, from Bamako to San Francisco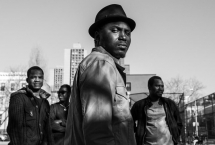 Malian music band, Songhoy Blues, is coming to San Francisco. Aliou, Garba, Oumar and Nathanael will perform at the Bimbo on October 20, 2017. From Bamako to San Francisco!
Do you remember the movie Timbuktu? It was showing the life of Timbuktu residents abruptly disturbed by the Jihadists who took control of the northern part of the country.
Aliou, Garba, Oumar and Nathanael used to live between Timbuktu, Guire and Gao. They were all musicians, but had no plans at the begnning to play together. In 2012, they ran away from the Jihadists and settled down in Bamako where they met by random. They founded the group, Songhoy Blues there to keep their traditions, culture, music alive since they were threatened to disappear under the terror imposed in the North.
Since then, they released 2 albums, Music In Exile in 2015 and Resistance in 2017.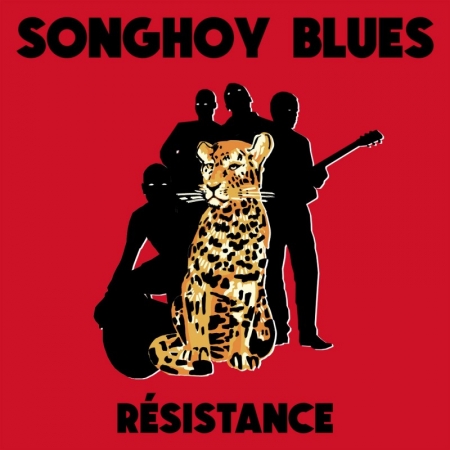 They received a warm welcome in Europe and performed in many festivals. Music in Exile revealed their talent and music to a wide audience. Resistance just confirmed their style and political commitment.
We discovered them pretty recently. Their music is a mix of blues, rock and groove. A music with a political message, and a music with a power, the one to resist oppression and fatality.
They have Iggy Pop as special guest in their second album. Listen to Sahara...
And the first single we noticed in Music in Exile was Al Hassidi Terei. Watch and listen this burst of sounds, colors, smiles, guitar riffs and beats.
We will be at the Bimbo on October 20, 2017. Hope you will join us. The experience should be memorable, joyful and frenzied, in the best sense.
SONGHOY BLUES
@ The Bimbo's 365 Club
Friday, October 20, 2017
To buy your tickets, click here.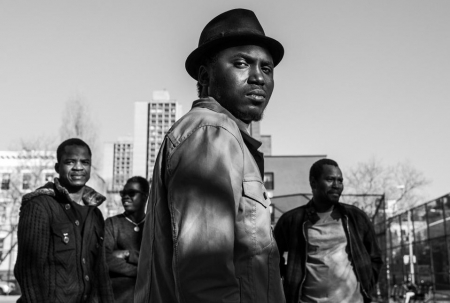 Agenda
Movie releases, Festivals & DVDs

Theatre plays, Ballet, Opera

Jazz, Rock, Pop, Symphonic & Co

Museums and Art Galleries

If you have some spare time...