SF Moma is everywhere !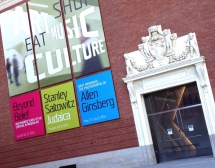 San Francisco Museum of Modern Art, the other Moma from the West coast, closed its doors in June 2013 for construction work. It will be bigger and better !
Here are some reasons why we should be more than happy about it...
As mentioned on the Museum website's homepage, SF Moma is "closed for construction, yet more open than ever".
Its program "SF Moma on the Go" brings us everywhere in the Bay Area :
Monumentally scaled and surprising sculptures set against the backdrop of the Golden Gate Bridge by Mark Di Suvero have transformed Crissy Field (free, until May 26, 2014).
The exhibition Beyond Belief at the Contemporary Jewish Museum co-organized by SF Moma connects spirituality and modern and contemporary art, featuring diverse works by 20th century artists like Paul Klee or Piet Mondrian (adults 12$, free for SFMoma members, until October 27, 2013).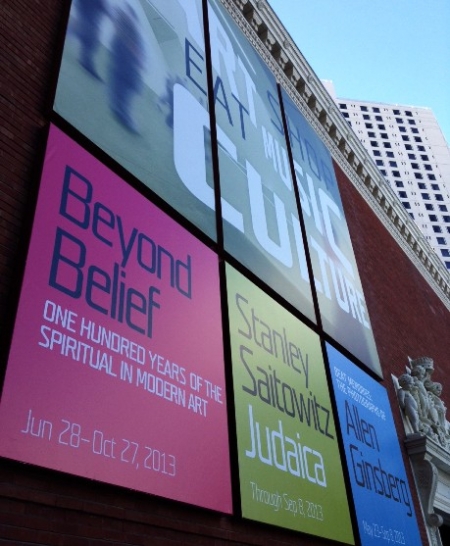 More exhibitions co-organized by SF Moma and other Bay Area cultural institutions are scheduled for the following years:
An exhibition with paintings, drawings, and bronzes from SF Moma's collection of the work of Henri Matisse will take place at the Legion of Honor from November 2013 to September 2014.
Silicon Valley is also on the center of the stage with an exhibition at Cantor Arts Center in Stanford featuring works by Giorgio de Chirico, Alexander Rodchenko, Constantin Brancusi, Berenice Abbott, or Man Ray, titled "Flesh and Metal: Body and Machine in Early 20th-Century Art" (November 2013 – March 2014).
Indoor and outdoor locations throughout the downtown Los Altos area will present newly commissioned artist projects : Project Los Altos (Nov 2013 – March 2014).
SFMoma hits the streets with hands-on art making for the whole family at Sunday Streets, as for example on July 28 in the Mission.
If you love SF Moma Museum Store and its design treasures, don't worry... SFO Museum store stays open. Take advantage of a pick-up or drop-off to shop for design products, books, cool gadgets... (every day 9am - 6pm). And if you have no reason to drive to the airport, be patient until the end of 2013, a new store will open on 51 Yerba Buena Lane, in San Francisco.
The Museum will be on the go until early 2016. The expansion of SF Moma will double the size of the galleries enhancing our experiences of modern and contemporay art. These last few years, we saw and loved among other exhibitions Frida Khalo, Jasper Johns, Garry Winogrand, Cindy Sherman… We all look forward to the future of SF Moma.
And of course, all the other wonderful Bay Area museums are open... For more information and addresses, click here.
SF MOMA
Agenda
Movie releases, Festivals & DVDs

Theatre plays, Ballet, Opera

Jazz, Rock, Pop, Symphonic & Co

Museums and Art Galleries

If you have some spare time...